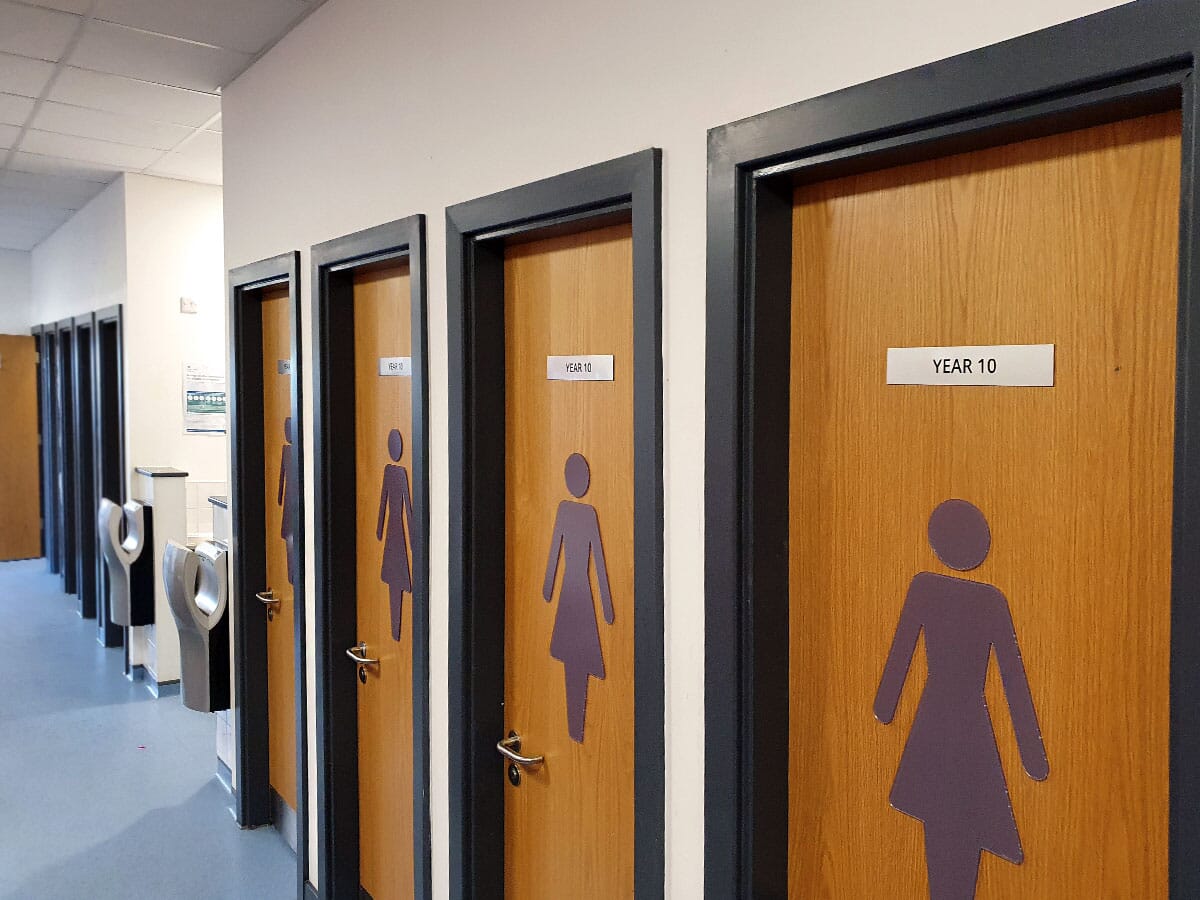 Door Signs
Office Door Signs
We supply office signs for companies thoughout the UK.
We have a range of door signs to suit, and also supply custom office signs.
This page shows examples of office door signs we have produced, show casing our highest quality materials along with the different types of office signs we make.
If your company or business is looking for a sign maker in the UK to help with your requirements, please do not hesitate to contact us.
A Guide to Door Signs
There are a number of material options available for office signs.
We've compiled a list of the most common types of office signage below, together with a guide to that style of sign.
Whether it's a welcoming office sign for your visitors, some door signs which need to change every day, or a sign advertising your shop premises… we are here to help!
Despite being called door signs, they can actually be fitted to the room wall if required.
We can accomodate company branding or colour requirements too.
We're only a phone call or email away if you'd like to contact us.
Enquire Today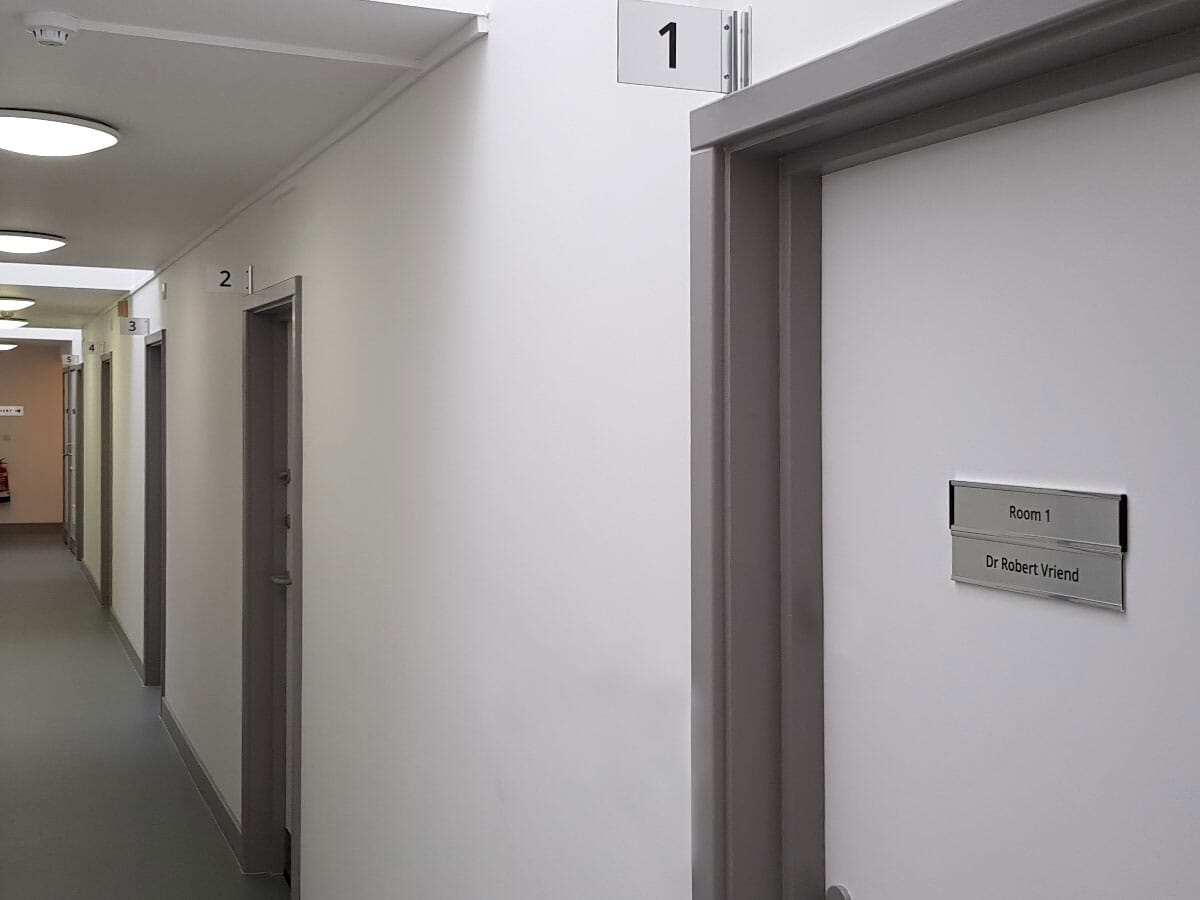 Door Signs Acrylic
Glass like appearance with protected graphics
We typically make our Acrylic office door signs with the graphics on the rear of the panel.
This allows for the face of the office door sign to be wiped clean with no risk of damaging the print.
Perfect in an environment such as healthcare premises and shared offices.
They can be supplied with a number of ways of fixing signs to an office door.
Silver barrel fixings look superb for permanent options.
Screw fixings are simple to do, and can be supplied with dome caps for a clean finish.
Magnetic fixings are also available and suitable for instances where the sign needs to be changeable.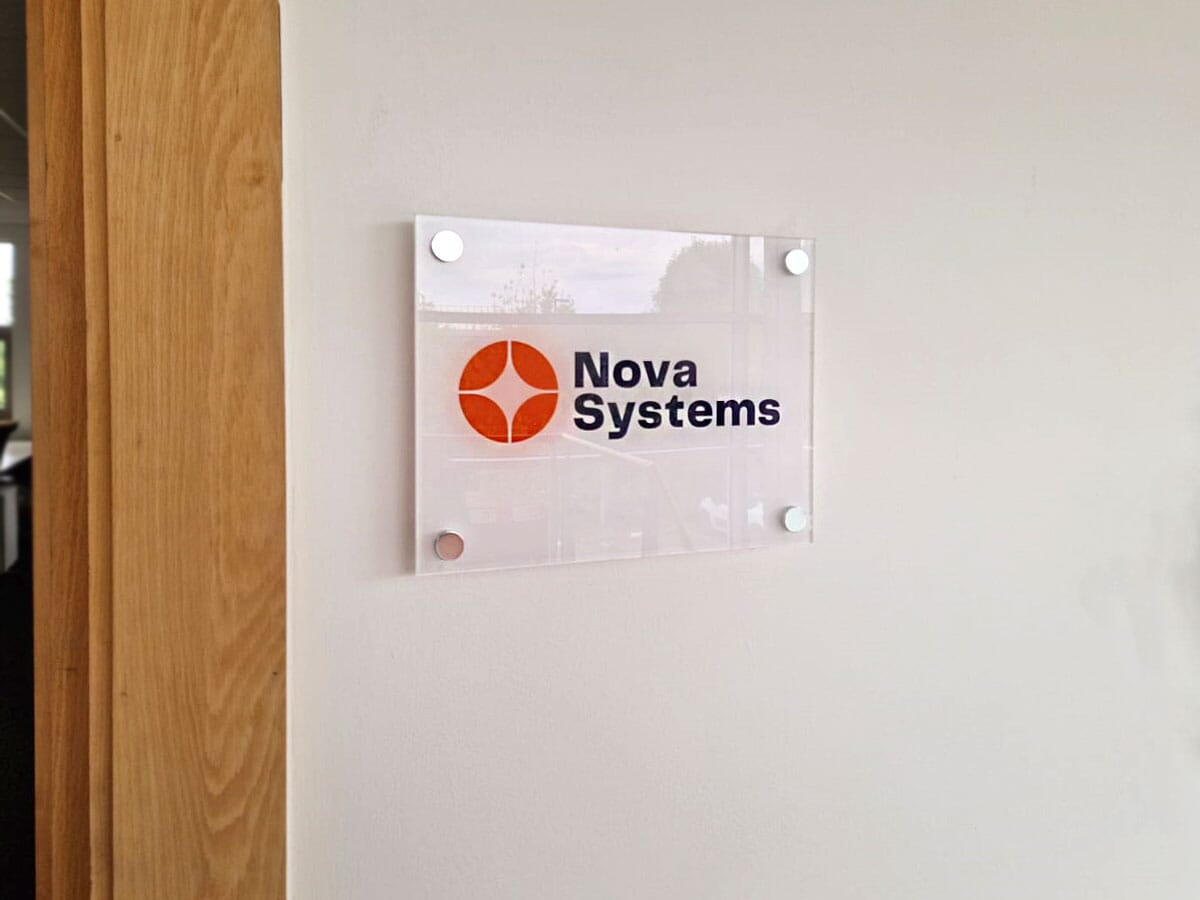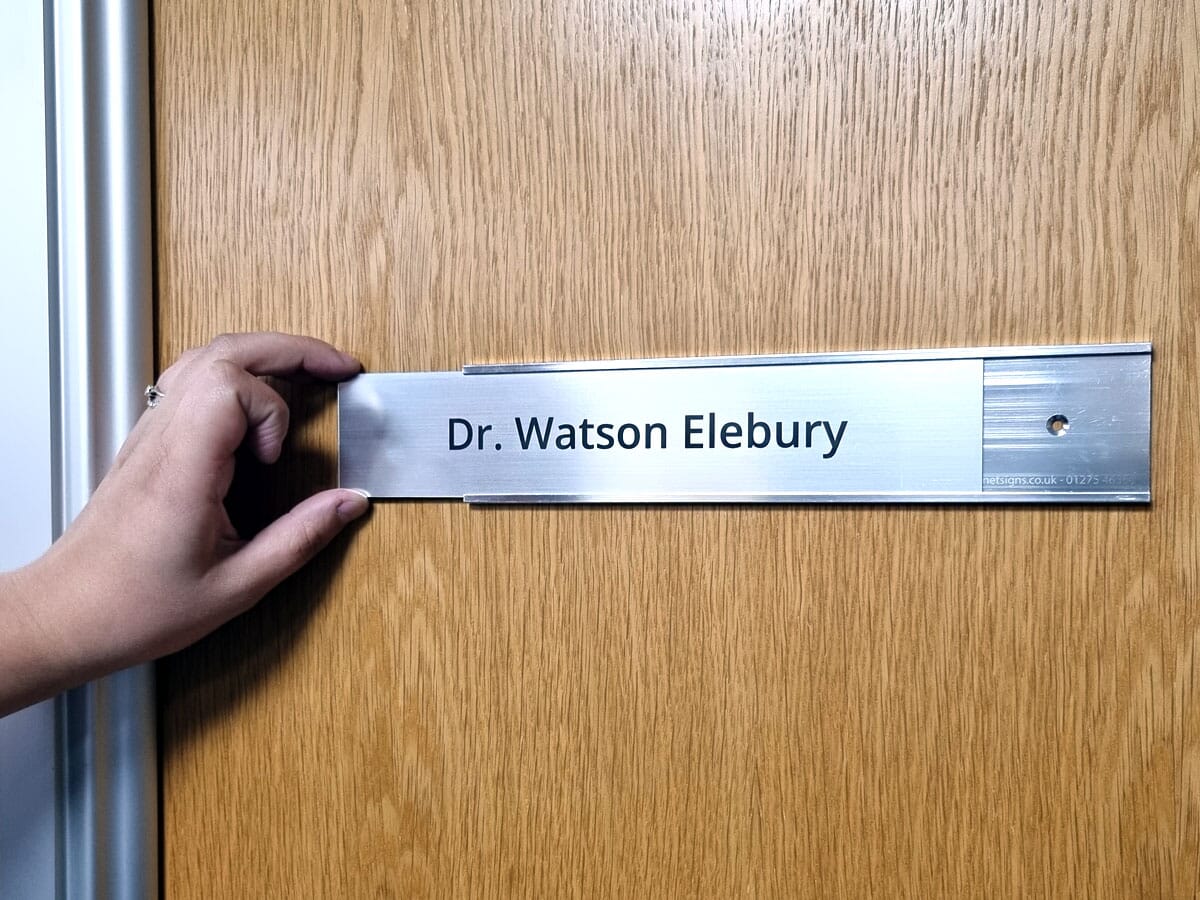 Interchangeable Office Door Signs
For office signs which need changing daily.
Perfect for situations where a door sign is regularly changed.
e.g. A sign in a health care company on a doctors or dentists door, or where office signs are being used by different tenants each day.
Some of our customers use these as meeting room signs where there are shared offices and the room is occupied by a different company each time.
The aluminium frames measure 255 x 55mm (available in Silver or Gold) and double-sided VHB adhesive tape, and screw holes, for ease of fixing
The inserts (variety of colours to choose from) slide in / out as required and can be purchased separately allowing you to save money as more inserts are needed in the future.
We have a dedicated online order page & price list for these interchangeable office door signs.
Office IN OUT Signs
Office Meeting Room Signs. Vacant & engaged signs
This office sign is typically used to display a message advertising whether the meeting room is occupied or is available for use.
The sign can be fixed to the wall or door, and a slider simply moves back and forth to display or hide the message on each half of the signs.
No tools are needed to change the message.
The message which is displayed on each half can be anything you like and does not change the price.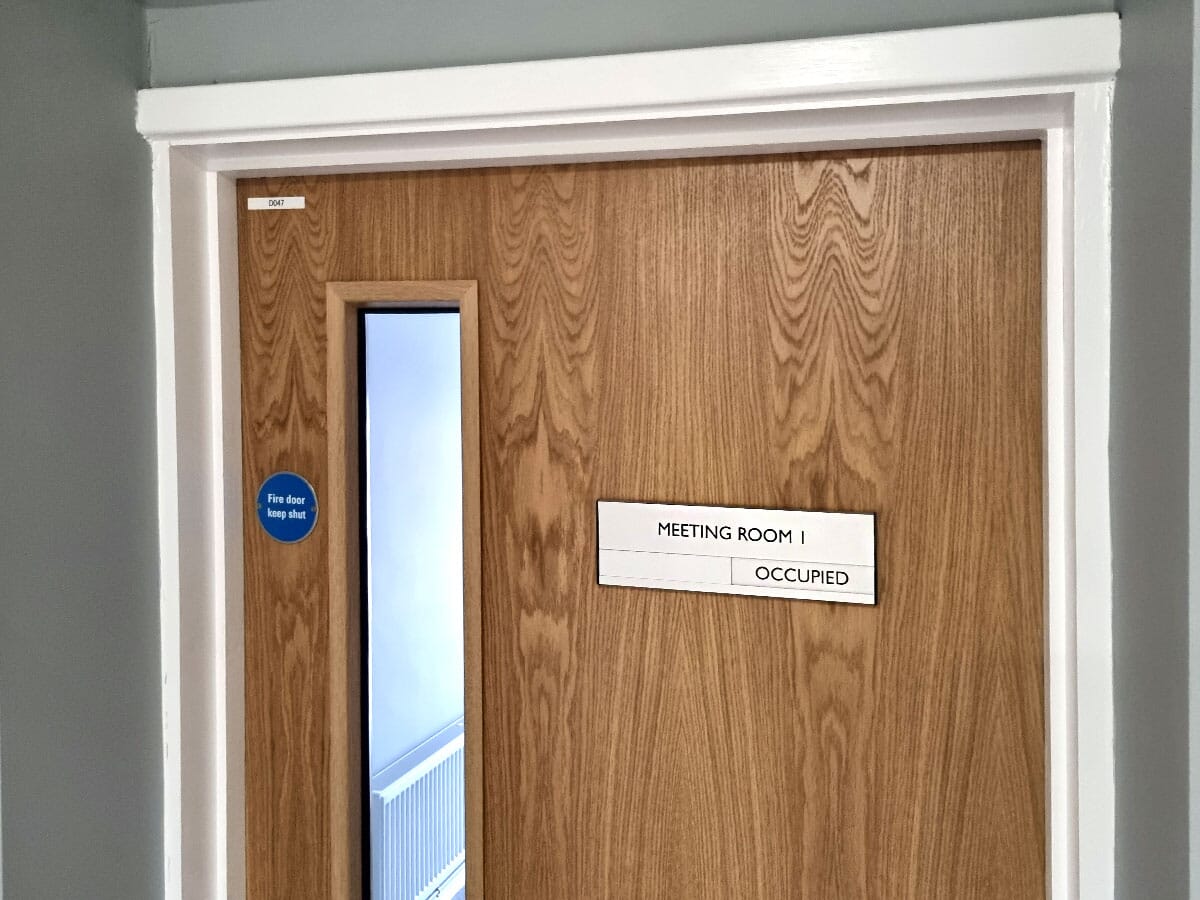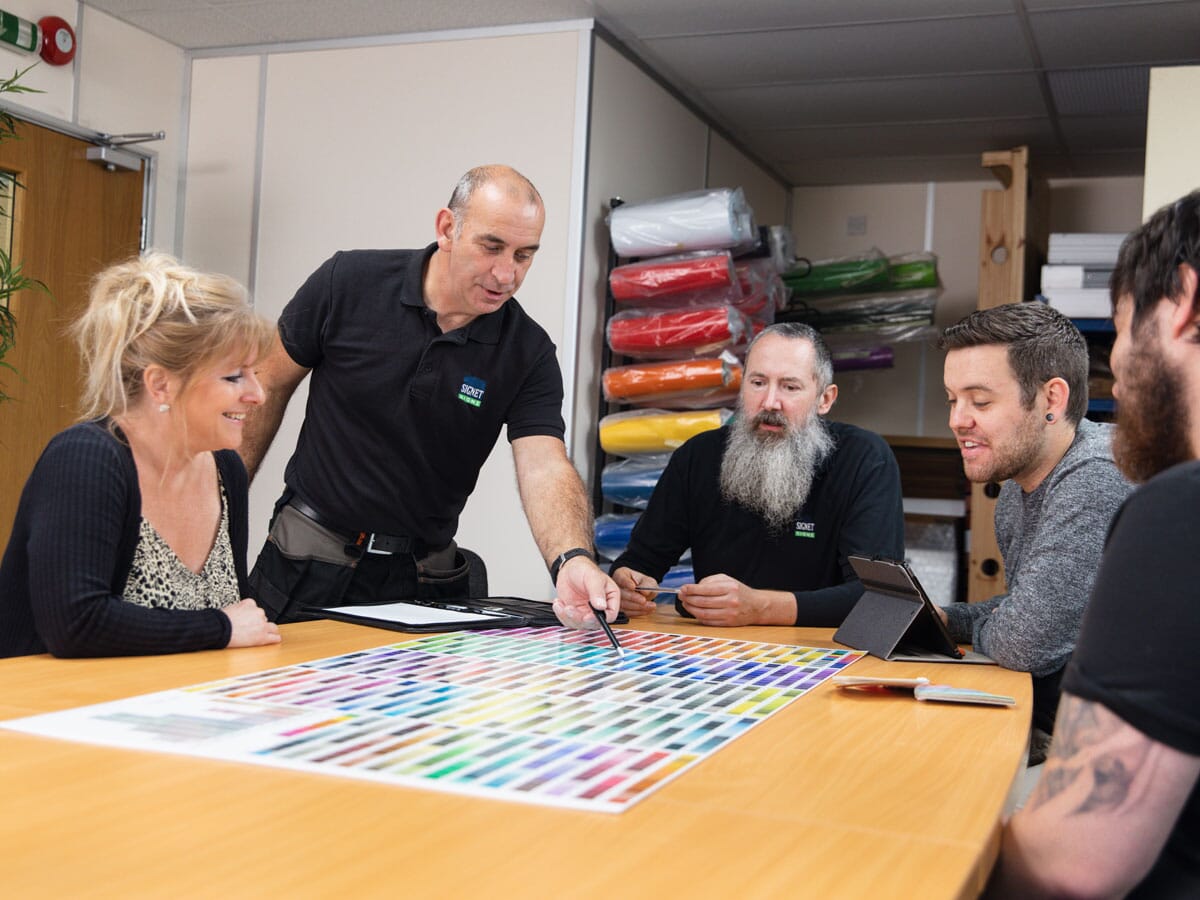 Custom office door signs
Personalised and custom office signs
Your search for a unique custom office door sign is over. With our precision laser cutter and routing table we have manufactured any size, shape or colour you can imagine. Our graphic design department can work from your company brand guidelines to produce a unique sign to display in your premises. With every order we send you a full colour proof showing your signs, before we proceed to manufacture.
Custom sign materials
There are a wide range of material types we use to create signage and each one has it's own benefits. Large office signage will benefit from a stronger material which creates a feeling of professionalism and strength. For instance a thick acrylic sign panel in an offices' reception area.
Smaller office signage, door signs for instance, will benefit from lighter materials to display the signs message. Nothing stops you using a chunky material for a smaller sign, we have a customer who does just that as it saves money to use a lighter material.
Custom sign design
Given the many options available for creating these signs, we find it's beneficial for customers to contact us so we can advise and assist.
We'd love to help design & create signage for your office space.
We design and supply all types of office signs
If you're looking to get started with a new project, or you want to discuss some options, get in touch with our friendly team.
Depending on your location, we can also meet you on site to discuss details for your business.
When faced with a large signage project our customers can benefit from a face to face or over the phone discussion rather than email.
Office signs are quite straight forward, but they can also be used in a GP practice, shop or company. Office signs is simply a term used to describe this type of signage.
We're always here to help if you need us!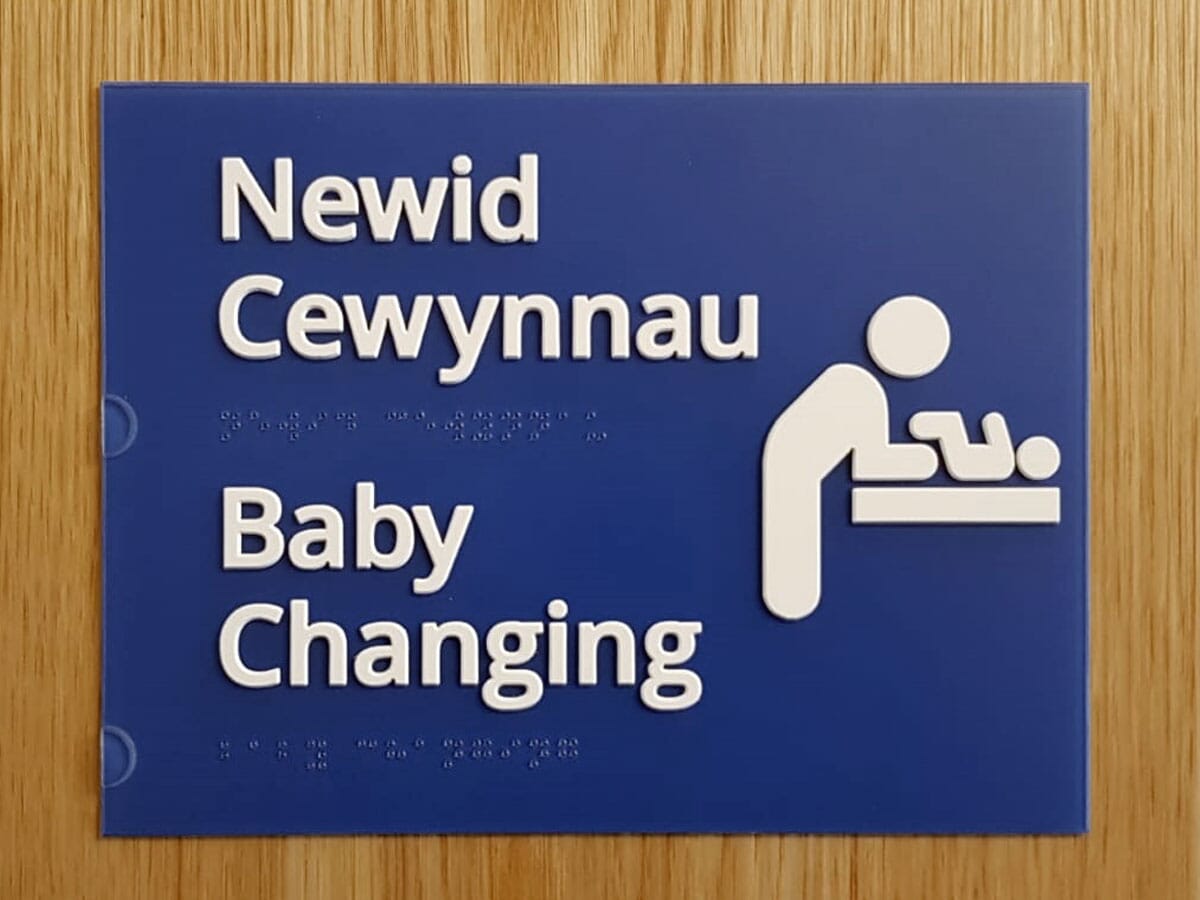 We'd love to hear from you
If you're looking to get started with a new project, or you want to discuss some options, get in touch with our friendly team:
Why choose Signet Signs?
We are a family run signage company, established in 1971, and are proud of our long standing reputation for exceptional customer service.
Whatever your signage projects requirements, we promise to provide a transparent experience and to keep you fully informed every step of the way.
Family run business
We specialise in the design, manufacture & installation of signs.
Highly experienced
Established in 1971, we're extremely experienced
Superbly equipped facilities
We use the latest machines & technologies, all in house
We're here to help
Please feel free to calls if you have any questions. 01275 463601
Can we purchase online?
Our Interchangeable door signs can be, all other items are made to order.
Looking for us to replicate an existing sign system?
Please send as much detail as you can, including clear photographs, to us by email.