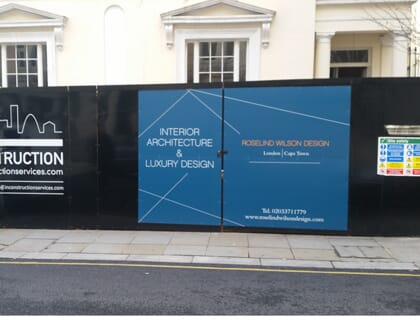 Site Hoarding
Site Hoarding
Site Hoarding
Site Hoarding signs have a mutitude of opportunities associated with them.  There are opportunities to promote your company brand, highlight the project & also to create interest in the project. At the same time, hoarding panels can help provide a greater degree of privacy & security.
All printed panels are laminated with a clear protective film to help assist with the removal of any graffiti which may arise.
Panels are fixed to existing plyboard frames and finished with header & kicker boards.
Enquire Today