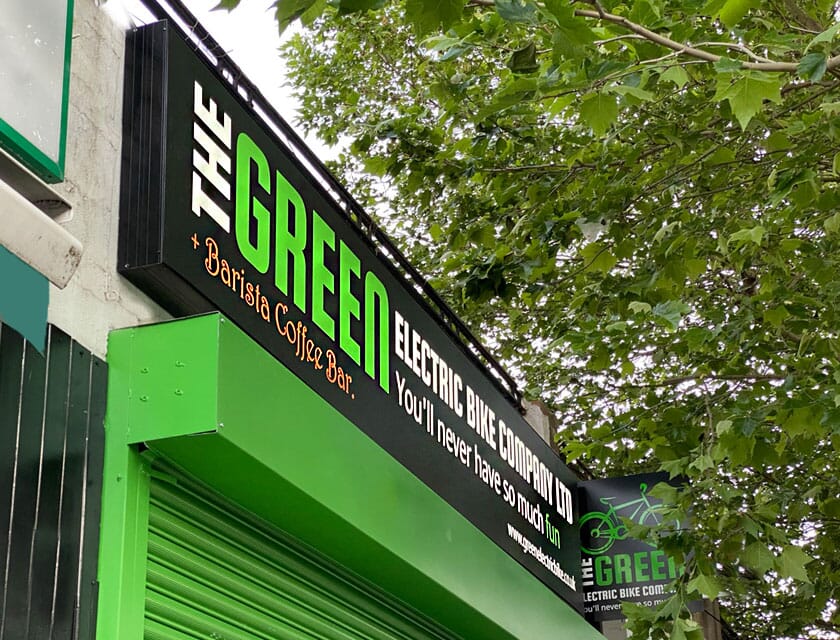 LED Illuminated Signs
Illuminated Signs
If you're looking for a way to make your business stand out, our illuminated signs are the perfect solution.
Effective at night and in the dark winter months, our illuminated signage ensures that your customers can see your business from a distance.
With a range of styles and designs to choose from, we can work with you to help advise and create the perfect illuminated sign for your business.
Illuminated Signs
Illuminated signs help your business stand out from the crowd.
We make illuminated signs and offer a wide range of illuminated sign options with many different materials, styles and designs available.
Some examples of illuminated signs include,
Lightboxes & Flexi face signs
Letters with halo immuniation
Fret cut logos with internal illumination
Pencil / trough lights & spot lights.
Whatever your requirements.  Please contact us for a no-obligation quotation.
Enquire Today
Lightbox - Illuminated signs
What are lightbox signs?
When it comes to illuminated signage, there are two main differences between a lightbox and a flex face sign.
Lightboxes
Lightboxes are typically constructed from an aluminium frame which houses the LED lights. The frame has an acrylic panel to the front, upon which the graphics are printed. When the light is turned on, the lighting shines out through the whole of the acrylic panel illuminating the details, colours, graphics on the face.
Bigger lightboxes require joins in the acrylic panel on the front. This join can sometimes be visible when the light is on. They're a fantastic solution suitable for many a social club, takeaway shop, estate agents etc but if you're concerned about the join, it may be worth spending a little more money on your project and looking at a flex face sign.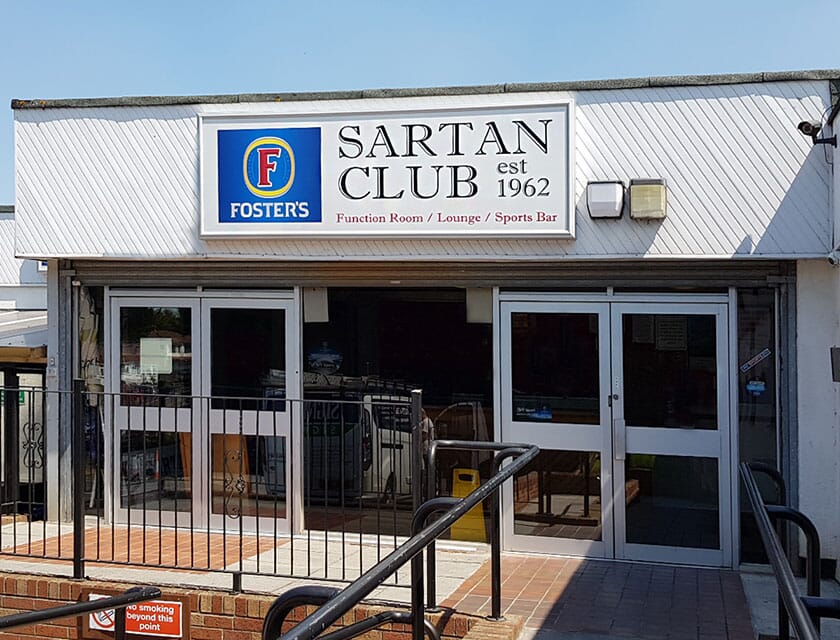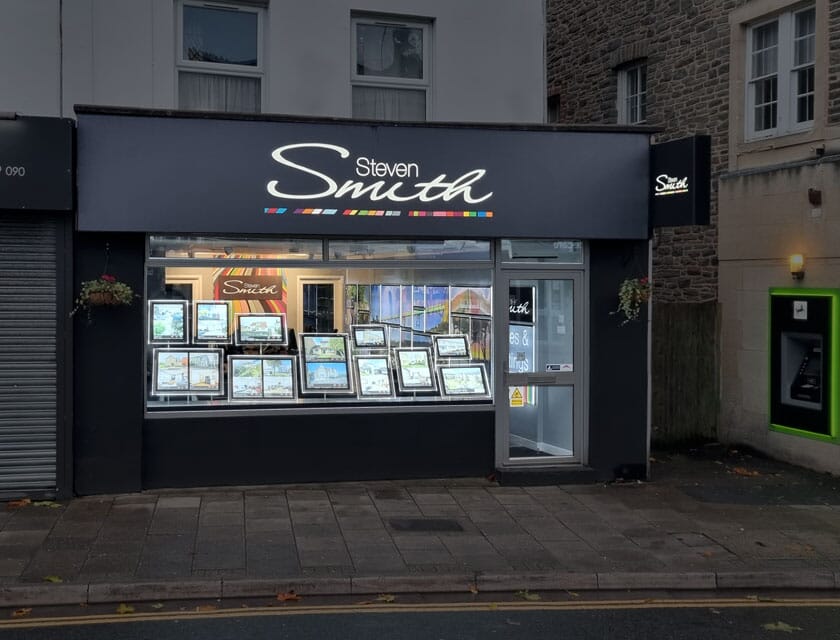 Flex face - Illuminated signs
Perfect for larger illuminated signs
Flex face signs
Flex faces are similar to lightboxes in that they're a form of illuminated sign and they have an aluminium frame which houses the led lights. However the face of these illuminated signs is where the difference lies.
A flex face sign has a printed skin, imagine a drum skin. This is held taunt over the aluminium frame by a number of hidden clips along each edge of the illuminated sign. This gives a couple of clear advantages.
Large distances can be covered in one skin, meaning no joins at all.
If you ever need to change the graphics, you're only changing the skin and not the whole sign.
Flex face signs are incredible as large scale led signs. Whether it's for an illuminated signs on a business building, high up on an office external wall or across the entrance to your premises. We provide highly detailed proofs prior to manufacture.
Fret cut illuminated logos
Illuminated custom signs and designs
A simple, yet entirely effective form of illuminated signs. If you imagine a sign made as a box, with the led's inside the box.
Think of it as a rectangle which is fixed to the wall of a shop. Now cut out your business name & logo from the front of the sign. When you turn the led illumination on, the light will shine out through the letters and logo you've cut out. That's a very simple summary of a sign with a fret cut logo or letters.
We use lasers and machinery to complete the task of cutting out the logos and letters. We then apply a sheet of acrylic inside the box and seal it so water can not get inside. It's a long lasting illuminated sign which will delivery your message to the world time after time.
As the lights are high quality LEDs, they're low energy so cheap to run, and won't need to be replaced on a regular basis like the old style of fluroescent tube signs. This is a great way of creating illuminated signs for shops , businesses and companies where you would like your brand to stand out from the competition.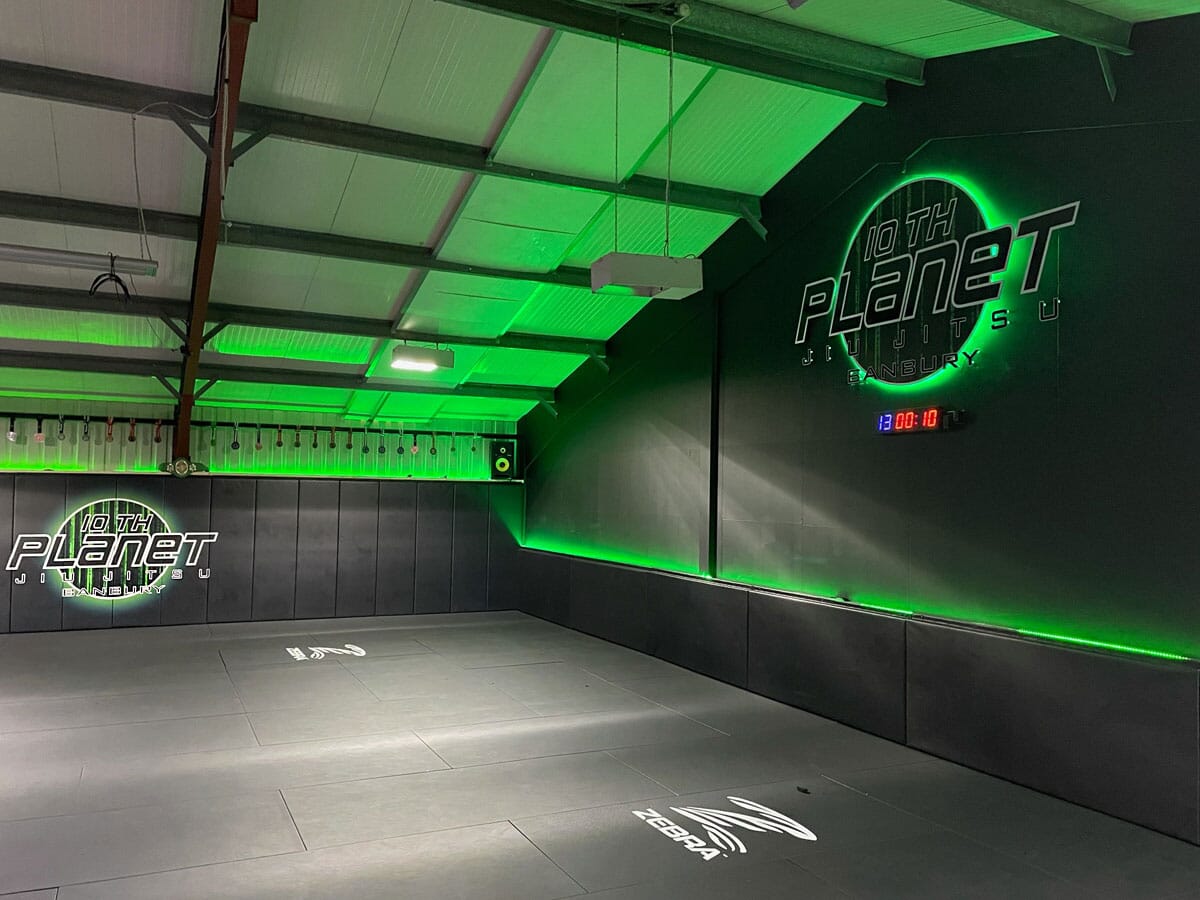 Push Through - Illuminated signs
Push through letters and logos with internal illumination
Now we're starting to get a little more into the high end signage. This is a step on from the fret cut logos with internal illumination we were talking about above.
We've added a photo here which we hope helps explain this range of illuminated signs and how the push through letters differ from the fret cut signs.
Either option is manufactured from high quality materials and stands out at night or on dark evenings.
However, the extra aesthetics from the push through letters do add an extra level of class to the signage as the photos here hopefully show.
Trough light illumination.
A cheaper form of illuminating a sign
Trough lights, aka pencil lights, are different names for the same thing. They both offer an illumination solution which increases the visibility of your signage. They're one of the lower cost options and can be installed at a later date.
It's very likely that you'll have seen these tube like lights positioned above or below a shop sign.
The light shines back towards the signage creating an illuminated area visible across the wall.
They're a low price lighting option and are suitable for a wide variety of uses, but are typically suited to shop and office signs.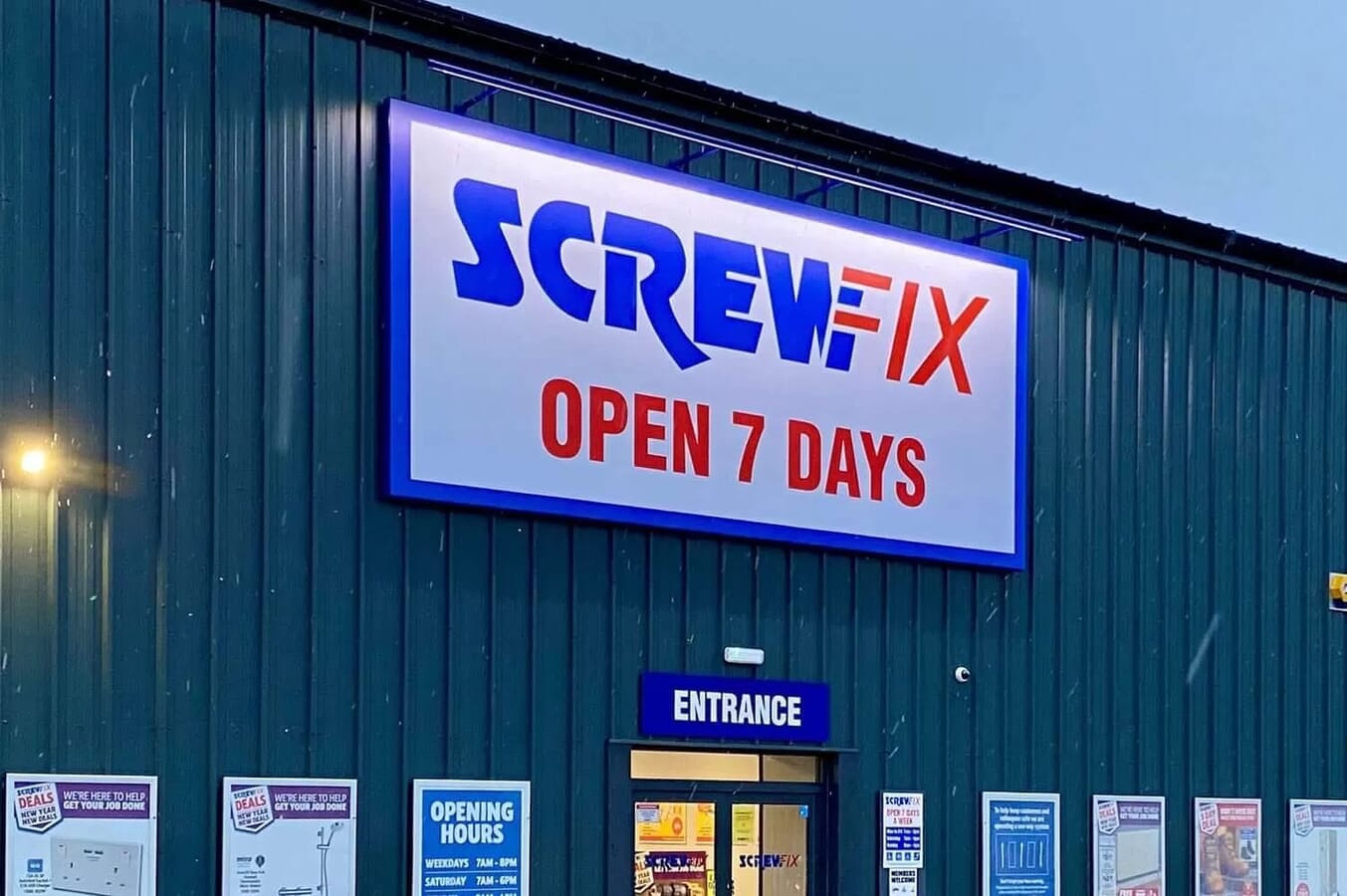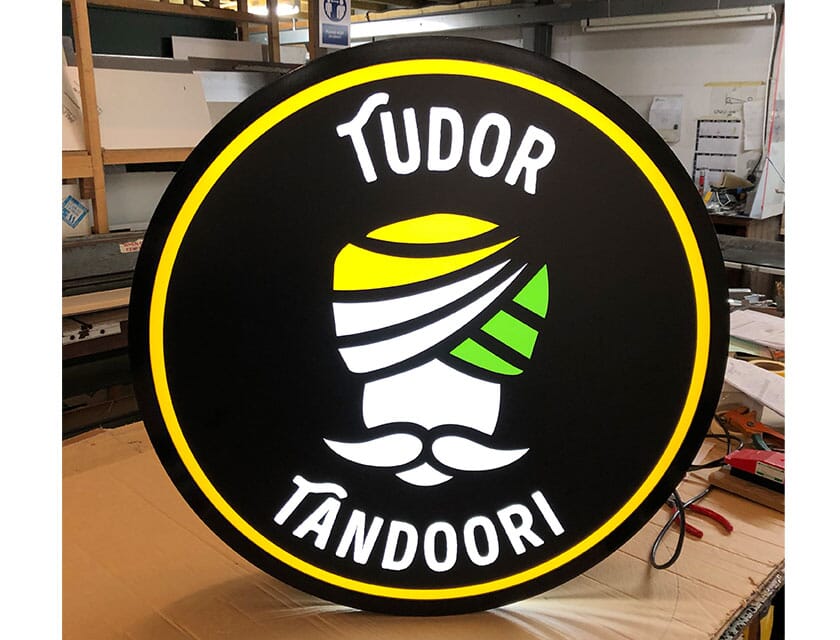 Illuminated signs summary
Our friendly team are here to help you
We hope the guide to illuminated signs above has helped give you signage ideas for your own signs project. We do appreciate that most businesses will have little experience of signage and thus our friendly team are always on hand to help and offer advice for your illuminated signs.
Whatever your requirements, be if for shop signs, a range of flex face signs for your national brand, or simply led signs for your new start up company. We're here to help and offer advise.
Please contact us to discuss your illuminated signs project.
We'd love to hear from you
If you're looking to get started with a new project, or you want to discuss some options, get in touch with our friendly team:
Why choose Signet Signs?
We are a family run signage company, established in 1971, and are proud of our long standing reputation for exceptional customer service.
Whatever your signage projects requirements, we promise to provide a transparent experience and to keep you fully informed every step of the way.
Family run business
We specialise in the design, manufacture & installation of signs.
Highly experienced
Established in 1971, we're extremely experienced
Superbly equipped facilities
We use the latest machines & technologies, all in house