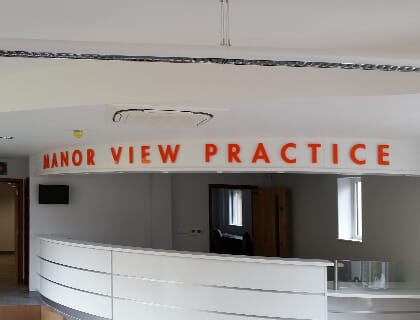 Internal Signs
Reception Sign
Reception Sign
There are a couple of ways in which you can greet your visitors with a reception sign.  The options below are by far the most popular in all of the companies we have been fortunate enough to work with over the last 50 years.
Acrylic / Glass panel with graphics to the reverse.

This can be mounted onto silver baarrel fixings to give a sense of depth to the sign.
Having the graphics on the back allows the face of the sign to be cleaned without risk of damaging the graphics.

Individual Letters & Logos

Acrylic / Steel / Aluminium letters and logos mounted onto the wall.
Fixing options include rods so each part is flush to the wall or locators to the reverse so the sign looks like it's floating just off the wall.
Enquire Today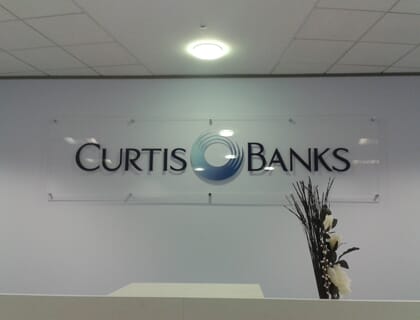 We'd love to hear from you
If you're looking to get started with a new project, or you want to discuss some options, get in touch with our friendly team:
Why choose Signet Signs?
We are a family run signage & thermoplastic marking company, established in 1971, and are proud of our long standing reputation for exceptional customer service.
Whether its shop signs or thermoplastic playground markings we promise to provide a transparent experience and to keep you fully informed every step of the way.
Family run business
We specialise in sign & playground marking
Highly experienced
Established in 1971, we're extremely experienced
Superbly equipped facilities
We use the latest machines & technologies, all in house