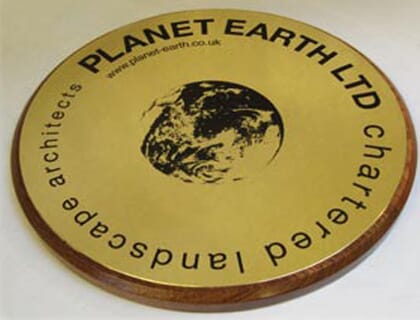 Bespoke Nameplates
Nameplates
Nameplates are an essential part of any sign, providing the text or graphics that identify and promote your business. They come in a variety of materials, colors and styles to suit any need, and can be custom-made to include your company logo or other design elements.
Nameplates
Signet Signs Ltd have an excellent reputation for providing long lasting nameplates.
Material options include;
Brushed / polished stainless steel
Brass
Acrylic (clear and colours)
Traffolyte.
Each of our nameplates will last a long time outdoors as we only use materials & print / engraving processes which are suited.
Price depends on the number of colours and complexity of design, so please feel free to contact us and discuss your requirements.
Enquire Today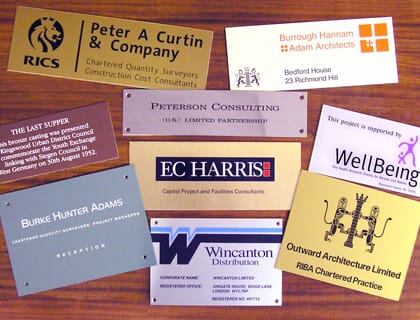 We'd love to hear from you
If you're looking to get started with a new project, or you want to discuss some options, get in touch with our friendly team:
Why choose Signet Signs?
We are a family run signage company, established in 1971, and are proud of our long standing reputation for exceptional customer service.
Whatever your signage projects requirements, we promise to provide a transparent experience and to keep you fully informed every step of the way.
Family run business
We specialise in the design, manufacture & installation of signs.
Highly experienced
Established in 1971, we're extremely experienced
Superbly equipped facilities
We use the latest machines & technologies, all in house