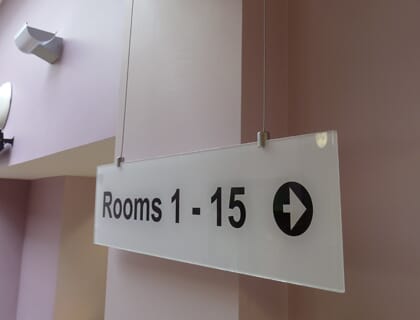 Bespoke Hanging Signs
Hanging Signs
Hanging Signs
Indoor Hanging Signs.
These signs are typically lightweight and attached to the suspended ceiling struts via clips or magnets.
They are be of any size you require but typically measure around 800 – 1200mm in width with the height of the sign to suit the content.
Departments / areas in a manufacturing / office environment can clearly be identified by the use of these hanging signs.
Outdoor Hanging Signs.
Typically this style of sign comes with a projecting metal bracket, and fixings lugs.  A chain is attached to the fixing lugs , upon which hangs a double sided panel sign.
We can produce a wide variety of shapes & sizes to suit your requirements and budget.
Please get in contact with us for more details.
Enquire Today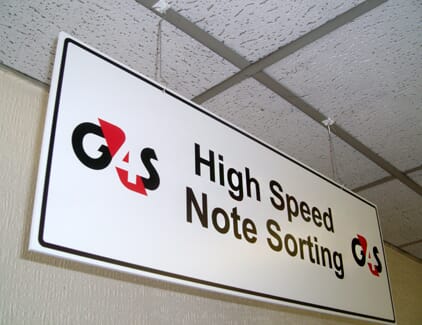 Looking for a bespoke hanging sign?
Email us with your requirements and we'll be happy to help
What shapes do they come in as standard?
We can manufacture any size or shape you require.
How much do they cost?
Price is dependent on size and quantity. Please contact us for a quote.
We'd love to hear from you
If you're looking to get started with a new project, or you want to discuss some options, get in touch with our friendly team:
Why choose Signet Signs?
We are a family run signage & thermoplastic marking company, established in 1971, and are proud of our long standing reputation for exceptional customer service.
Whether its shop signs or thermoplastic playground markings we promise to provide a transparent experience and to keep you fully informed every step of the way.
Family run business
We specialise in sign & playground marking
Highly experienced
Established in 1971, we're extremely experienced
Superbly equipped facilities
We use the latest machines & technologies, all in house