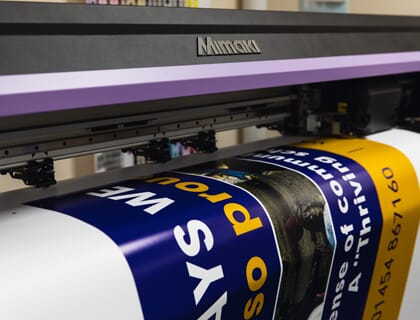 Ofsted Banners for Schools
Ofsted Banners
School Ofsted banners are a great way to promote the achievement of your school.
By flying your ofsted banners high and proud, you'll be sure to catch the attention of passers.
Plus, the positive message both the ofsted outstanding banner and the ofsted good banner sends will reflect well on your school as a whole.
We will help you choose the right Ofsted Banner, and the correct ofsted logo, for your school and look at the available options. We'll start at the beginning and try to answer as many of the frequently asked questions we have experienced over the years.
Ofsted Banner
You've worked hard to achieve your rating – now let everyone know about it with our eye-catching Ofsted banners! Printed in full colour on a durable PVC banner, our signs are perfect for promoting your school as an outstanding institution. When not in use, the banner can be rolled up and stored away easily. So make sure your school is looking its best with an Ofsted banner.
We offer hems along all four edges so they're easy to put up when fixing with cable ties/bungee cords depending upon how much tension there will likely ever really apply during use- not only do these provide stability but also they ensure that your banner will last a long time.
If you're not sure what you need for your Ofsted Banner or what Ofsted Logo to use, we offer "The Guide to Ofsted Banners" to simplify things for you.
Enquire Today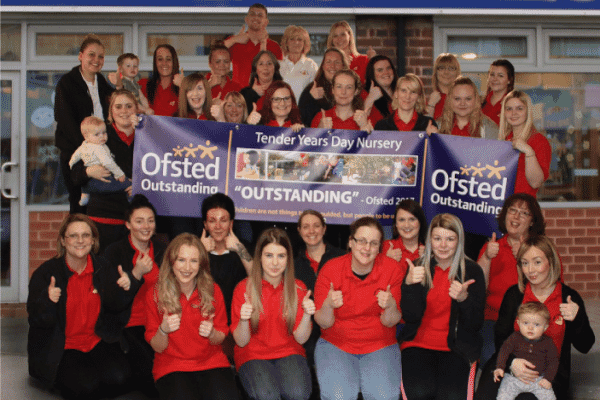 Stand Out from the Crowd with Premium Ofsted Banners
Ofsted good or Ofsted outstanding banner designs
If you work in a school, then you know that Ofsted is an important part of how your school is perceived.
You may also know that having an Ofsted banner can be very beneficial to your school. Not only does it show that you are compliant with Ofsted regulations, but it also shows your students and their parents that you take education seriously.
Our school banners are produced to a high standard from pvc banner material. The print is full colour and ensures the content & ofsted logo will last for a very long time.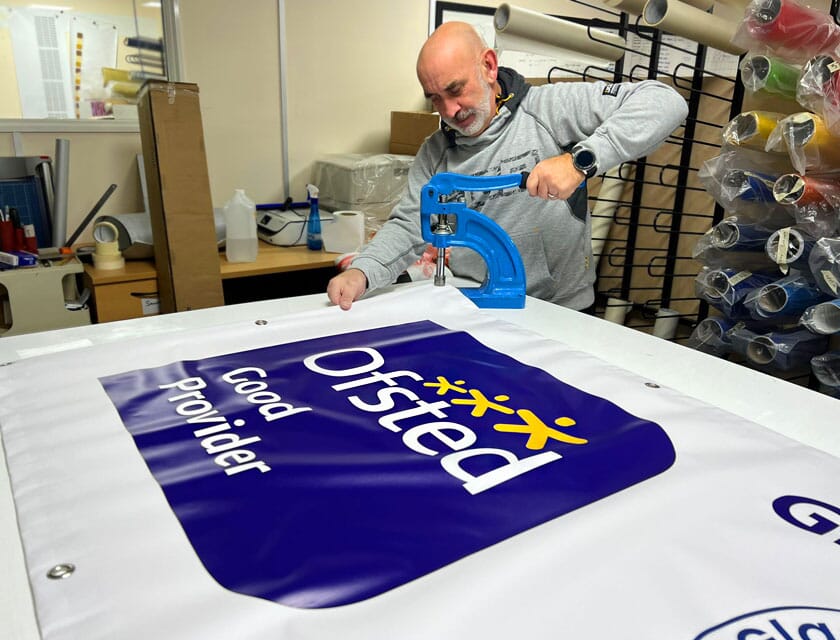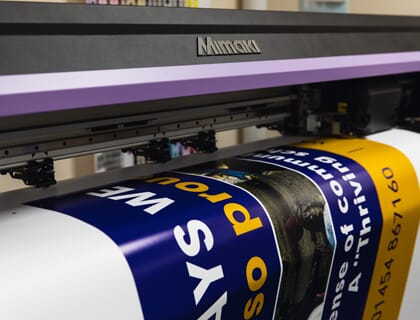 What Ofsted banner designs & sizes do you offer?
Choosing the right ofsted banner
We offer a wide range of printed banner sizes. The main things to consider are;
a) Where is the banner about to be fixed? No point buying a banner too large for a location.
b) How far away will people be when reading the banner. It's worth getting a banner large enough to be read from a distance.
The smallest size is 4ft x 1ft (1220 x 305mm) which is suitable for areas where the person reading the banner will be quite close. Whereas our most popular large banner is 16ft x 4ft (4880 x 1220mm) and packs a punch in delivering your message. It's large text and images can be easily seen and read from a distance away, just double check that you have enough space on site for it to be positioned.
Our standard design templates are shown below.






Helpful Information.
What happens after I've filled in the form?
Our art dept will amend the proof, adding in your details.
The proof and order confirmation will be emailed to you.
Once you've approved the proof we then begin manufacture of your banner/s.
Once manufacture is complete we dispatch via a national courier.
Do schools get credit terms?
Yes you do! All schools receive 30 day credit terms as standard.
How durable are the banners?
All of our banners are manufactured using heavy duty PVC. We also reinforced the edges by hemming.
Metal eyelets along each edge allows you to fix your banner with rope / bungee ball cords / cable ties etc.
How long do they take to manufacture?
Typically, we would expect to dispatch your order within 3-4 days.
Delivery will then be 1-3 days later.
Do you produce custom sized banners?
Absolutely! Please get in contact for a quotation.
We can design your banner
Our graphic design team are at your disposal.
We have a range of different designs which were created by our team of graphic designers here at Signet Signs Ltd. They're the templates you can see on our website. Of course, we can amend each template, free of charge, to include details from your school or preschool and make sure the correct ofsted logo is on the banner design.
However, for a small extra cost, we offer a professional service where one of our graphic designers can work with you to create a truly unique design. Once the artwork is completed, we'll send you a colour proof to check and accept before your order can be printed.
How durable are the banners?
Heavy duty PVC with metal eyelets
We are a sign making company which has been around since 1971. We've got a significant amount of design, manufacture and print equipment which is used to make signs. Banners are a form of signage which our team can put through the same processes to give you a high end product.
All of our Banners are made with a heavy duty PVC and are made to a high standard. They are finished with metal eyelets so that they can be easily attached to a fence, or walls, with cable ties, rope or mechanical fixings.
We also use solvent-based print machinery, it produces high-quality full colour print that is fade-resistant and vibrant while still being more cost-effective & durable than some other forms of printing.
Which ofsted award do I display?
That entirely depends on the award your school has received. You may only display a banner of the appropriate award. ie. Ofsted good banner if you've been awarded a Good award status.
Ofsted Outstanding Banners are for schools that have been graded as 'outstanding' by Ofsted, while Ofsted Good Banners are for schools that have been graded as 'good' by Ofsted.
The main difference between the two banners is that the Outstanding Banner will have the Outstanding logo. The Ofsted Good Banner, on the other hand, will have the Ofsted Good logo.
How do we secure the banners?
Because we produce all school banners with hems on all four edges and sturdy metal eyelets, you have a lot of number of ways to fix the pvc banner.
We can provide a pack of 50 cable ties which is an easy way to install them.
We also sell elasticated bungee ball loops in packs of 10 & 20. Bungee ball loops are utilized when you want to make sure there is equal tension across the Ofsted banner. ie: Banners on fences
The bungee cords won't tighten up over time like cable ties can, but they are much easier to undo. They're great for areas where the risk of interference with the printed pvc banner is low.
How do I order my Ofsted Banners?
We would love the opportunity to work with you and your schools on designing the perfect Ofsted banner for you, whether it's an Ofsted good banner or an Ofsted outstanding banner, we'd love to help!
To do so, have a look at the templates which are team have created. Perhaps even let the children vote on which is their favourite! If you're happy with one of those templates, please simply fill in the form below and we'll be in touch with a design proof before your banner is printed.
If you'd like one of our team to design a banner design for you. That's not a problem at all please get in contact and we'll be happy to answer any questions you may have, and send over a quotation. We just need to have an idea of what you're looking for in the design and what details you'd like us to include. We don't move ahead to print & delivery until you're complete and happy with the sign.
Big files (like your school logo or photographs) can be sent to us via an upload link from any of the large free file sharing websites, like WeTransfer.
What happens after I submit my Ofsted banner order form
1 – Our professional art department will design the proof to your requirements, if our very helpful staff have any questions they will contact you to discuss.
2 – You will receive a full colour proof and an order confirmation where you can make any amendments you see fit. Our art department is with you every step of the way to help you find design suitable.
3 – We begin printing your School banners once we get your artwork approval.
4 – We send via a national courier once production is finished. It usually takes about 2-4 working days from dispatch to delivery of your pvc banner.
5 – You receive your banners. We're sure you will be delighted, and proud owners, with the quality of the end product and it'll be prouding displaying your achievement in full c0lour for a long time.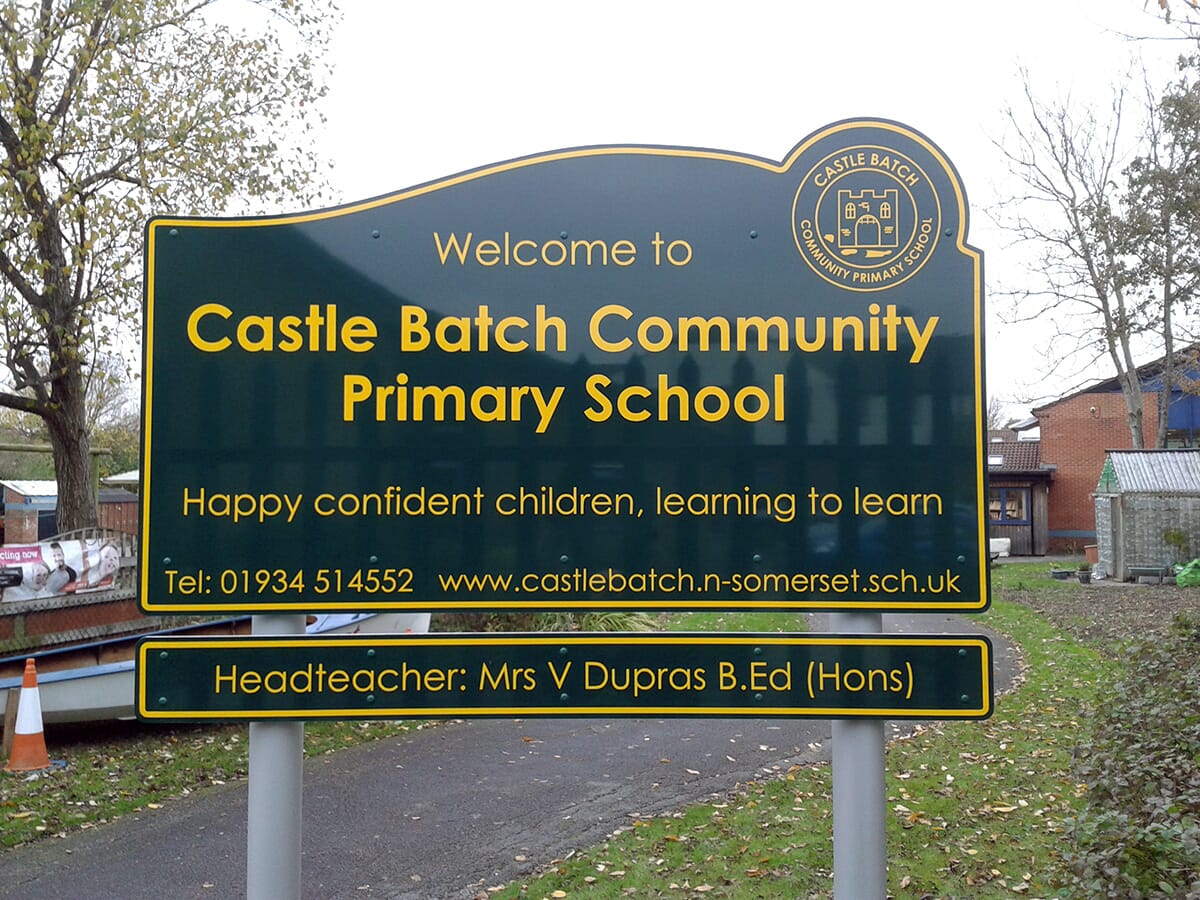 Do you produce printed school signs as well?
Yes we do!
Yes we do. We're primarlily a signs & banner company. Various pages on our company website specifically look at the signs we produce for schools.
Other signs are available, including nationwide delivery. Please contact us to discuss requirements.