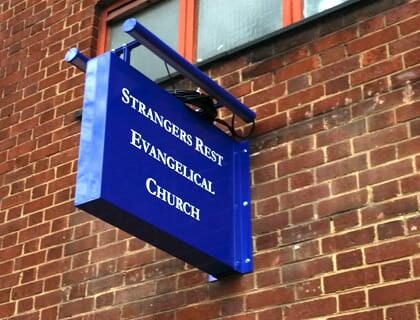 Projecting Sign Types
Projecting Signs
There are many benefits to projecting signs.
One is that you can make a big impact with a small investment. A well-designed sign can help you stand out from the competition and attract new customers. Another benefit of projecting signs is that they are highly visible. They can be seen from a distance, so they are ideal for businesses that are located on busy streets or in high-traffic areas.
Projecting Signs
Box shapes, ovals, illuminated, non-illuminated, hanging, fixed… and much more!  We have manufactured a vast array of projecting signs.
Whatever your requirements are, please contact us for a bespoke quotation.
Enquire Today
How much are these signs?
The best thing to do is get in touch with us as price depends on a wide range of variables.
Do you install them as well?
Yes we do!
What sizes do they come in?
Any size you like!
We'd love to hear from you
If you're looking to get started with a new project, or you want to discuss some options, get in touch with our friendly team:
Why choose Signet Signs?
We are a family run signage & thermoplastic marking company, established in 1971, and are proud of our long standing reputation for exceptional customer service.
Whether its shop signs or thermoplastic playground markings we promise to provide a transparent experience and to keep you fully informed every step of the way.
Family run business
We specialise in sign & playground marking
Highly experienced
Established in 1971, we're extremely experienced
Superbly equipped facilities
We use the latest machines & technologies, all in house