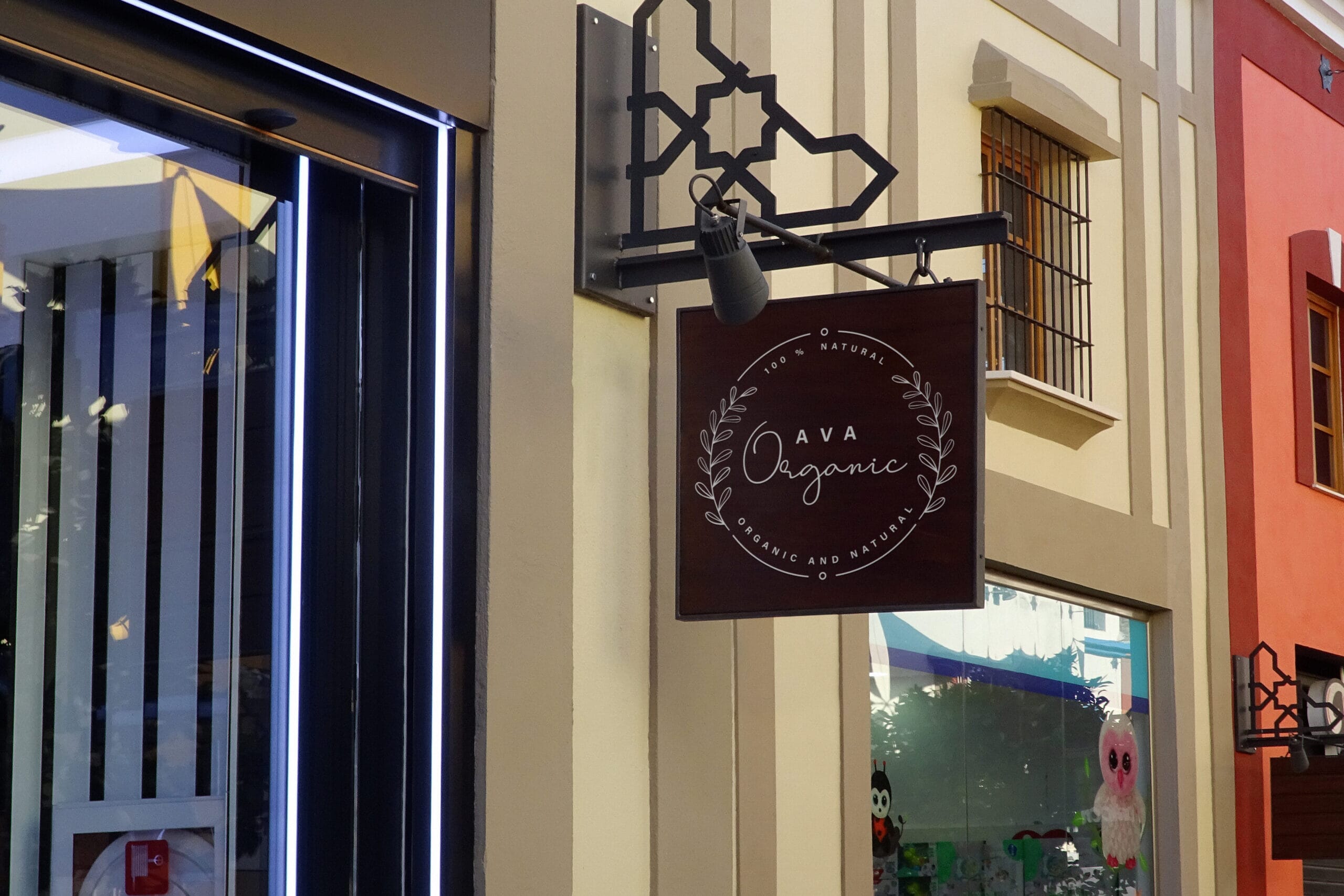 Projecting Sign Types
Projecting Signs
Illuminated or non-illuminated, your logo emblazoned on the front or perhaps some catchy marketing?... these shop front signs stand out. Literally, standing out from your building!
Securely fixed to your premises, the projecting shop front sign is available in a range of styles each with a professional finish and a goal of being viewed from a distance.
If you have an idea, we'd love to hear from you and help guide you through the process as we create a new sign, unique to you, that will promote your business.
Stand Out From The Crowd With Our Range of Projecting Signs
Projecting signs are a type of signage that are mounted to the exterior of a building which projects outwards with the aim of advertising and to increase footfall.
Flange Sign (aka. Folded Panel)
Hanging Sign with Bracket
Projecting Sign
Folded Tray Projecting Sign
Internally Illuminated
Pencil Light Illuminated
Enquire Today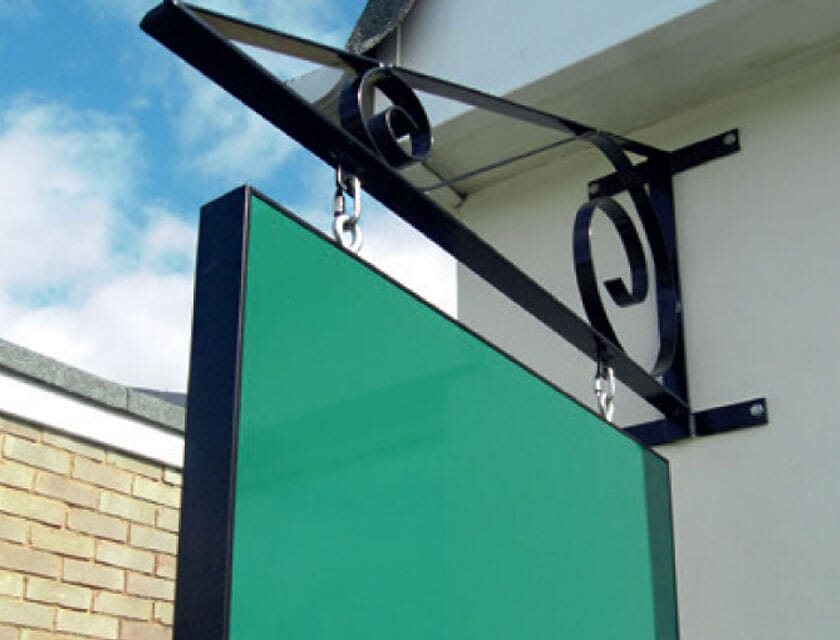 Flange Signs
A low cost but functional folded panel
Flange signs are a cost effective way of creating a projecting sign.
They're manufactured with digitally printed graphics on both sides of the double sided panel. The print is laminated with a clear laminate to protect it, and the folded return is pre-drilled for fixing to a suitably secure surface (eg. brick wall)
We can work from your artwork or one of our in-house graphic designers can create a design specifically for you.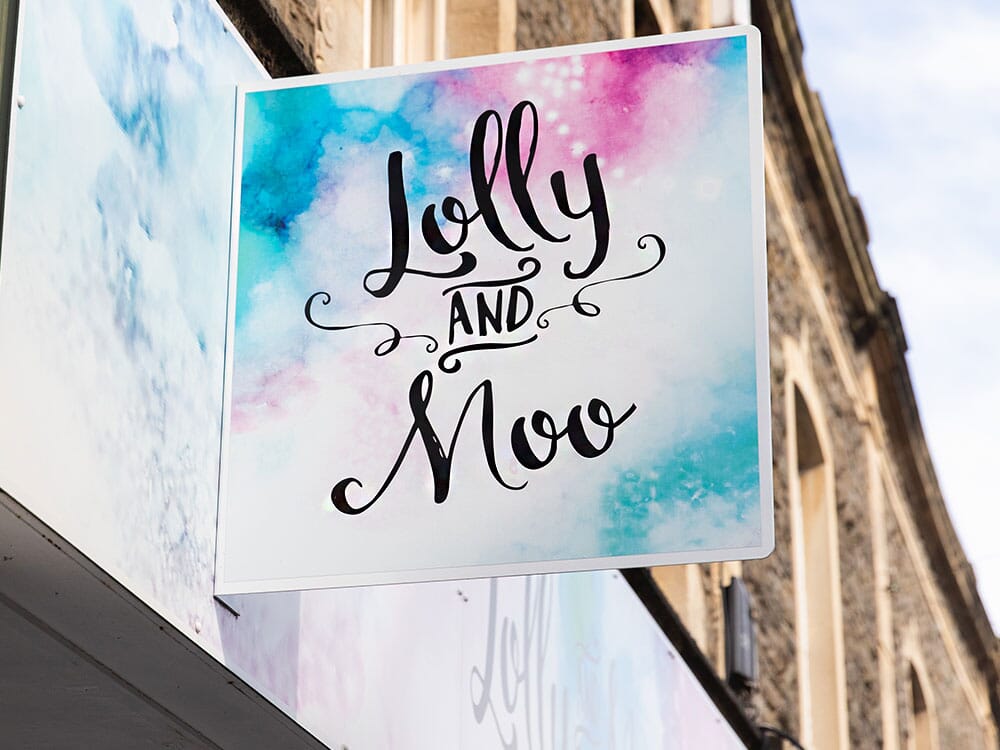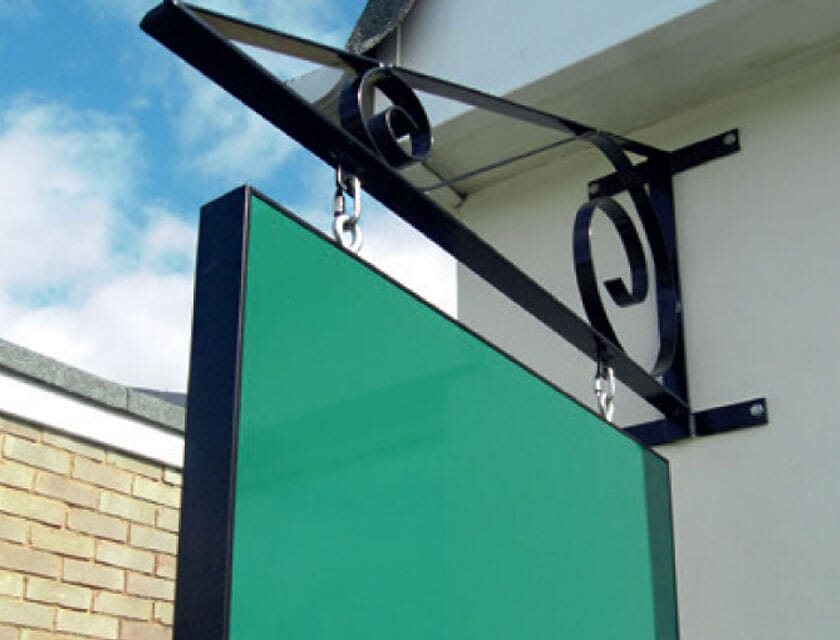 Projecting Wall Signs
Hanging signs with a metal bracket
A black powder coated metal bracket allows the sign to swing gently beneath, movement thereby attracting the attention of passers by.
This system offers exceptional value as it comes in a range of 'off the shelf' sizes and has a long outdoor life expectancy.
40mm frame profile available in,

Satin silver, satin black or gloss white

Double sided shop sign panels available in

Any colour you wish, as we print & apply the graphics to these panels.

750mm bracket with 600 x 600mm square printed sign options
1000mm bracket with 750 x 750mm square printed sign options
Projecting Box Signs
A robust modern projecting signage system which is manufactured with an internal solid wall bracket, and aluminium composite panels with artwork print to both sides.
Print can include your branding, logo, company name, contact details or any other details you require at no additional cost.
Outdoor signs like these are designed to last a long time with the print protected from the weather by means of a laminate film.
Wall bracket plate size = 150 x 450mm
Panel sizes are set at 700 x 700mm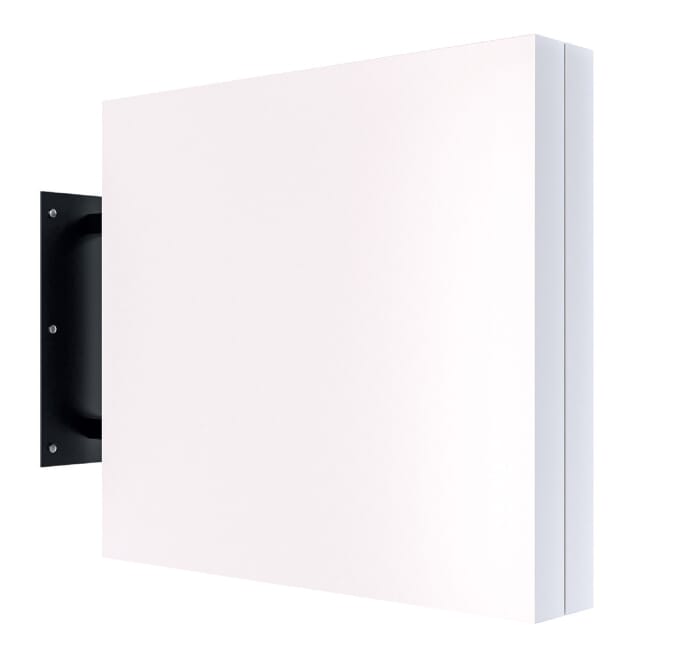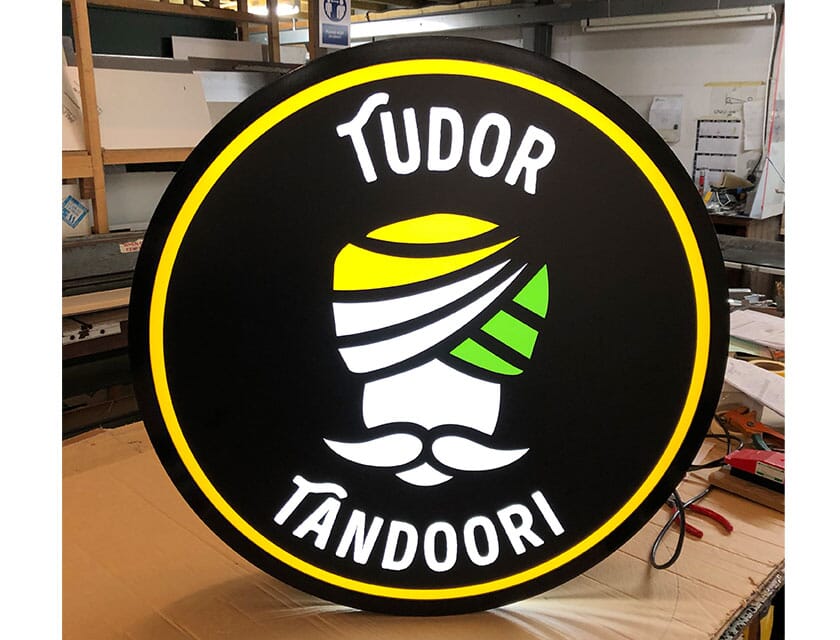 Illuminated Projecting Sign
Internal LED illumination for greater impact
When it comes to projecting signs which need to be illuminated, it's hard to find a better solution for a shop than these. Bright, punchy illumination designed to get the attention of potential customers.
LED modules inside the unit shine outwards lighting up the print on both sides.
We're able to supply these outdoor signs blank or with artwork printing.
With no minimum order quantity, please contact one of our friendly team of experts to discuss your requirements.
Illuminated Projecting Signs
Pencil light illumination
A solid box sign with vinyl application artwork to both sides. Not one of the low cost effective options, but certainly one of the higher specification wall signs. The LED pencil light units above the projecting sign shine downwards and back at the face of each panel clearly illuminating it at night.
Round fixing holes on the wall bracket allow for the sign to be securely fixed to a suitable flat solid surface.
We're more than happy to discuss the available options with you, so please contact one of our fiendly team who can help.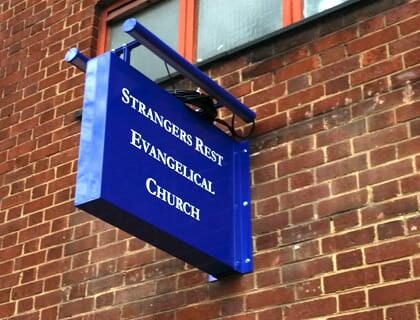 We'd love to hear from you
If you're looking to get started with a new project, or you want to discuss some options, get in touch with our friendly team:
Why choose Signet Signs?
We are a family run signage company, established in 1971, and are proud of our long standing reputation for exceptional customer service.
Whatever your signage projects requirements, we promise to provide a transparent experience and to keep you fully informed every step of the way.
Family run business
We specialise in the design, manufacture & installation of signs.
Highly experienced
Established in 1971, we're extremely experienced
Superbly equipped facilities
We use the latest machines & technologies, all in house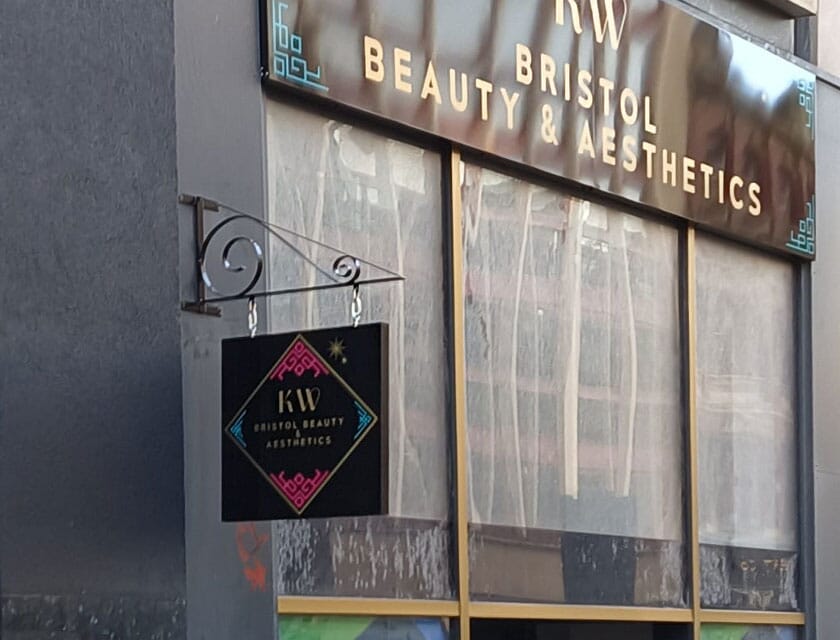 Projecting signs are designed to be highly visible and catch the attention of people passing by, making them an effective way to draw attention to your business and attract potential customers. As a shop owner, a projecting sign can benefit your business in several ways.
Firstly, it can help increase your visibility and brand awareness, making it easier for people to find your store.
Secondly, it can make your business stand out from the competition, especially if your storefront is located on a busy street with many other businesses.
Finally, projecting signs can be an effective way to convey important information such as your business name, logo, hours of operation, or current promotions, all of which can help drive foot traffic to your store and increase sales.
As a supplier of projecting signs we're more than happy to help discuss options, costs and your requirements.
Summary of projecting wall signs information.
Long outdoor life
No minimum order quantity
Cost effective signs with low cost illumination
In-house graphic design team to help with your artwork
Installation service available.