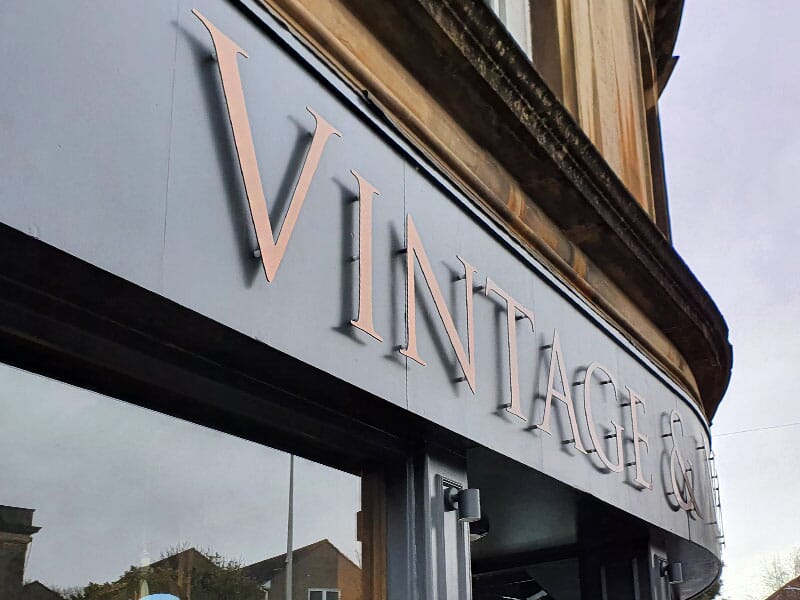 Sign Letters
Flat Cut Sign Letters
Looking for a unique and stylish way to display your shop sign or company name?
Flat cut sign letters are perfect for adding a touch of elegance and sophistication to any setting. Our materials are of the highest quality, and we offer a range of finishes to choose from so you can find the perfect look for your business.
We know that finding the right signage is important for business. That's why we offer a wide range of sizes and styles so you can find the perfect fit and our team is always happy to help with any questions you may have about our products.
Flat Cut Letters
Flat Cut Letters can be used indoors and out. From proudly & loudly displaying shop names to welcoming visitors on a reception wall with your company logo we've made them all.
Material options should be matched to suit the environment and with a wide range of materials & fixing methods, we're here to help & guide you.
Letters can be fixed flush to the wall or can be mounted on stand off locators which give the impression of the sign floating slighting off the shop front.
For a full range of options and to discuss your requirements, please get in touch with us.
Enquire Today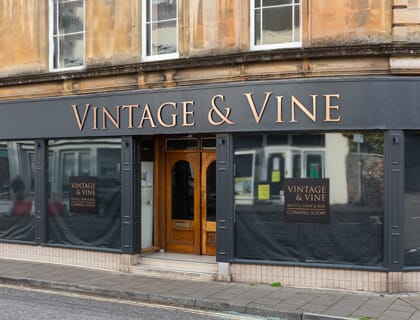 Do you do the design work?
We can if you would like us to, or we are happy to work from your drawings.
Are they easy to install?
Depends on the complexity of the lettering, but we would advise that a skilled person (or us) installs them. for you
How much do they cost?
This depends on the size & material of the letters. Please contact us for an accurate quote.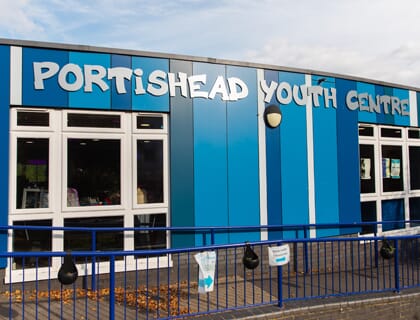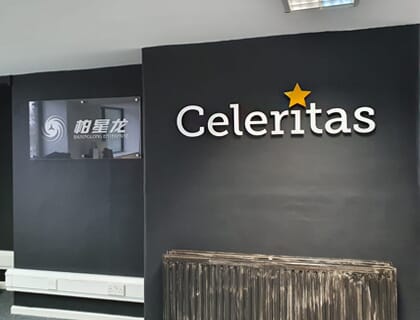 Flat Cut Letters - External
Brushed silver ACM with stand off locators
Portishead Youth Centre employed us many years ago to produce & install these letters for them.  The photo was taken approximately 6 years after installation.
Brushed silver aluminium composite material.
Stand off locators to the reverse.
Designed, manufactured and installed by ourselves.
Flat Cut Letters - Internal
Acrylic company logo & text
We manufactured and installed Celeritas sign letters / sign logo for them in their reception area.
White & yellow laser cut acrylic
Stand off locators to the reverse
We worked from customer supplied artwork
We'd love to hear from you
If you're looking to get started with a new project, or you want to discuss some options, get in touch with our friendly team:
Why choose Signet Signs?
We are a family run signage company, established in 1971, and are proud of our long standing reputation for exceptional customer service.
Whatever your signage projects requirements, we promise to provide a transparent experience and to keep you fully informed every step of the way.
Family run business
We specialise in the design, manufacture & installation of signs.
Highly experienced
Established in 1971, we're extremely experienced
Superbly equipped facilities
We use the latest machines & technologies, all in house