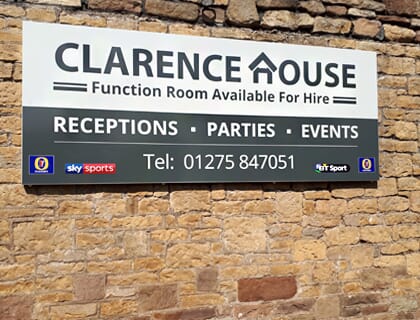 Custom Wall Signs
Wall Signs
Wall signs are worth thousands of words. Every sign we manufacture is designed to not only serve the purpose you need it to but also tailored to give it a voice about your premises. Whether they're intended to inform or impress, our wall signs are designed to be as unique and individual as the people and businesses that display them.
Wall Signs
Wall Signs are one of the most common type of sign we make here at Signet Signs Ltd.
Whether it's a large yet intricate illuminated sign high up the side of a building or simply an opening hours sign outside your place of work, the chances are we've made exactly what you're looking for numerous times.  With such a depth of knowledge and experience here we are in a great position to offer advice and expertise. We hope that you'll consider us when it comes to producing your project for you.
Enquire Today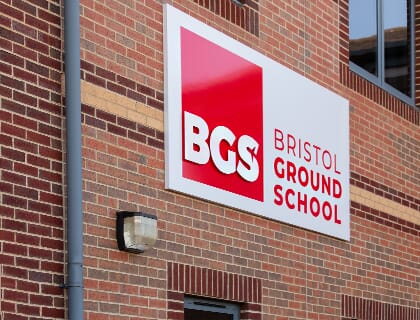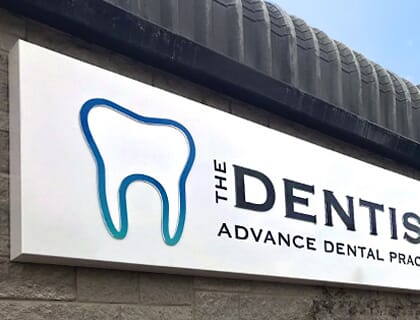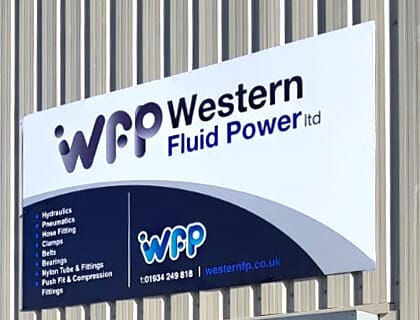 Folded Tray Signs
Folded Tray Signs have a solid, definite, presence about them.  Unlike flat panels which sit near flush to the wall, a folded tray sign will project out from the wall between 30 – 100mm depending on the overall size and intended look.
The 'thickness' of the folded tray is known as the return, and on a sign of up to 1.5m long we would suggest a return of between 30 – 50mm is sufficent to give a sense of depth.
Folded tray wall signs need not just have vinyl graphics to the face & edges. They can be further enhanced by the additional of flat cut / 3D lettering to the face which adds yet another level of depth.  The photo above of the Bristol Ground School sign shows this exact design.
We typcially use this type of sign for salon signs or shop front signs.
Flat Panel Wall Signs
Wall Signs can simply be a flat panel with printed graphics applied to the face.  In most instances we would then protect that print by applying a clear protective film (matt or gloss finish) to the face.
Material choices are numerous, but boil down to a top three.  Aluminium composite, Foamex and Acrylic.  Click the button below for an explanation of material types.
We'd love to hear from you
If you're looking to get started with a new project, or you want to discuss some options, get in touch with our friendly team:
Why choose Signet Signs?
We are a family run signage company, established in 1971, and are proud of our long standing reputation for exceptional customer service.
Whatever your signage projects requirements, we promise to provide a transparent experience and to keep you fully informed every step of the way.
Family run business
We specialise in the design, manufacture & installation of signs.
Highly experienced
Established in 1971, we're extremely experienced
Superbly equipped facilities
We use the latest machines & technologies, all in house