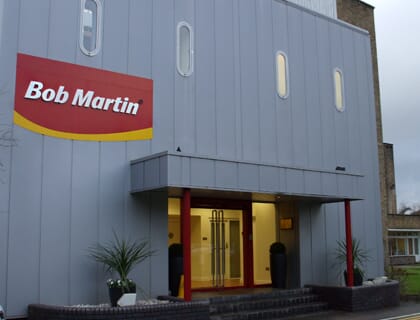 Sign Letters
3d Sign Letters
3d Sign Letters are a great way to add some personality and pizzazz to any space. They're perfect for lobbies, reception areas, building frontages or any other space that needs a touch of elegance.
3d Sign Letters
3d sign letters have a tremendous impact on the look of your premises.  Whether you're looking for 3d sign letters for your shop, your office, your dental practice or wherever… we've got a huge range of in-house experience and would love to hear from you.
The 3d sign letters look like they're made from a solid lump of material, whereas in fact they are hollow, with an open back (think.. shoe box with an open lid). This allows for LED illumination to be mounted inside the letters, which can then shines out the open back creating a halo of light on the wall.
Enquire Today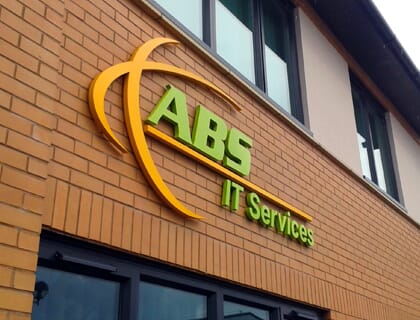 Do you design them?
Absolutely. With dedicated graphic designers we're here to help.
Can you install as well?
Yep! Not a problem at all.
Will I see a proof of them?
100% yes! If we have a photo of the location we can even show you what it will look like.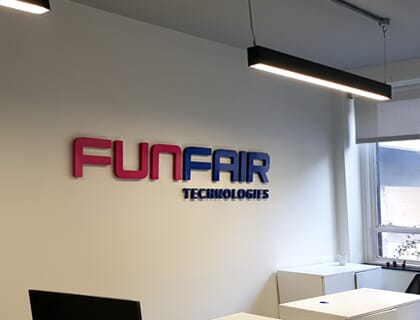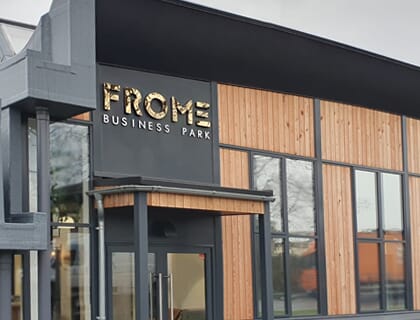 3d Sign Letters
Built up acrylic letters on stand off locators
Funfair Technologies employed us to produce their company name on the wall in 3d sign letters.
Each part was laser cut for precision and a clean cut.  Sign letters are then mounted on stand off locators to give a greater sense of depth.
Built up acrylic 3d sign letters
Stand off locators
Colour matched to company colours
Installed by ourselves.
Interested in this type of signage? Why not contact us for a no obligation quotation (contact form is below)
3d Sign Letters
Gold mirrored steel and white acrylic
We were delighted to be chosen by Frome Business Park for their project.
Mirror gold rimex steel was used for the "FROME" lettering which prvides a fantastic look.  Solid white perspex was then chosen for the letters beneath as a contrast to both the mirrored gold and the warm wood colour behind.
Built up 3d sign letters
Mirrored gold rimex steel & solid white acrylic.
Installed by ourselves via powered access equipment.
Why not contact us for more details.  We're always available to help, advise and provide a quote.
We'd love to hear from you
If you're looking to get started with a new project, or you want to discuss some options, get in touch with our friendly team:
Why choose Signet Signs?
We are a family run signage company, established in 1971, and are proud of our long standing reputation for exceptional customer service.
Whatever your signage projects requirements, we promise to provide a transparent experience and to keep you fully informed every step of the way.
Family run business
We specialise in the design, manufacture & installation of signs.
Highly experienced
Established in 1971, we're extremely experienced
Superbly equipped facilities
We use the latest machines & technologies, all in house