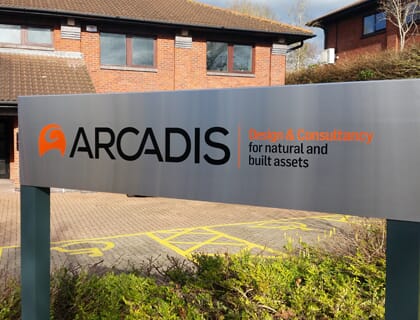 Post Mounted Signs
Post Signs
Outdoor signs on posts.
Long lasting, hard wearing, durable and any other multitude of descriptive words to explain how good our outdoor signs are when mounted onto posts.
Typically we use aluminium posts (doesn't rust) as this gives you a much longer lasting post than steel, and they can also be recycled when no longer needed.
Post Signs
Post mounted signs offer a long lasting external signage solution.
Typically the panel will be manufactured from aluminium or aluminium composite.  These are both long lasting, durable materials more than suited for use outdoors.
The graphics will then be applied to the panel, and overlaminated with a protective film.
The size of a sign is made to suit it's intended use and location. Larger signs would include those for whom the viewer is reading the content from further away. Whereas a sign displaying parking fees would likely be small in comparison as the viewer is likely to be closer
Enquire Today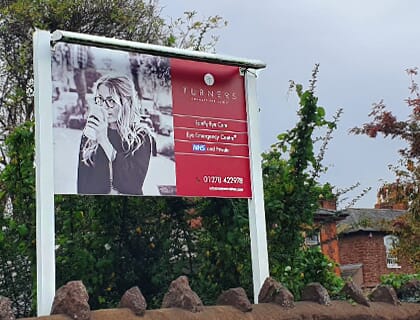 How big?!
We can make your sign to any size. Need advice? Just give us a call.
I'm looking for something unique
Please contact us if you don't see what you're looking for here.
Can you install at my location?
We can deliver or install your post mounted sign for you.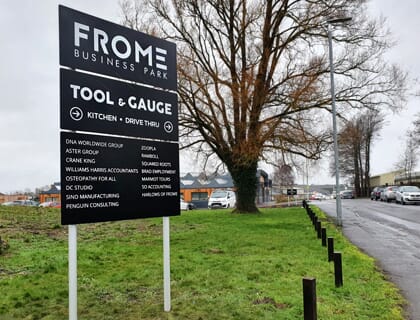 We use aluminium posts for the vast majority of our signage simply due to the fact that it never rusts.  Steel posts can rust over time and require attention, whereas aluminium posts can simply be cleaned.
There is a exception to this 'rule',  and thats because steel posts are stronger. That's not to say aluminium posts are weak, they are far from it, but for very large signs, we'll use steel posts because of extra strength needed to hold the sign in place during a violent storm.
We use sign channel and clips to hold the panels securely onto the posts. This is a tried and tested method used for decades and allows the sign to be secured without damaging the posts.
If the time ever comes where the post sign needs to be updated, then the old one can be removed and the existing posts utilised.
The posts can be planted deep into the soil or we can utilise metal base-plates to secure a post onto concrete.
We are happy to help and offer our expertise, please do not hesitate to contact us for a free quotation / advice.
We'd love to hear from you
If you're looking to get started with a new project, or you want to discuss some options, get in touch with our friendly team:
Why choose Signet Signs?
We are a family run signage company, established in 1971, and are proud of our long standing reputation for exceptional customer service.
Whatever your signage projects requirements, we promise to provide a transparent experience and to keep you fully informed every step of the way.
Family run business
We specialise in the design, manufacture & installation of signs.
Highly experienced
Established in 1971, we're extremely experienced
Superbly equipped facilities
We use the latest machines & technologies, all in house