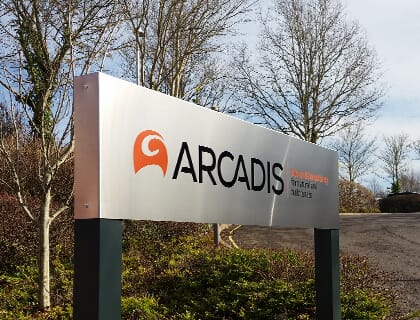 Bespoke Signs
Custom Signs
If you can dream it, we can make it!
Our team of experienced designers and craftsmen are experts at creating custom signs that perfectly capture your vision. We've made everything from simple business signs to intricate works of art, and we're always up for a challenge.So whatever you have in mind, don't hesitate to contact us. We'll work with you to bring your idea to life, and create a sign that's truly one-of-a-kind.
Custom Signs
The vast majority of our work is with custom signs.  Very rarely do we make anything which is 'off the shelf' and that's why we have invested so heavily in the latest sign making technology for our production teams.
Without the laser cutters, routers, printers, plotters, saws, laminators, and our amazingly skilled team members of course!… we simply wouldn't be in a position to make superb signage for you.
WIthout wishing to sound too cliche we really do make any type of sign, shop signs, salon signs, signage totems and whatever your requirements are… please get in contact with us and we'll be happy to help!
Enquire Today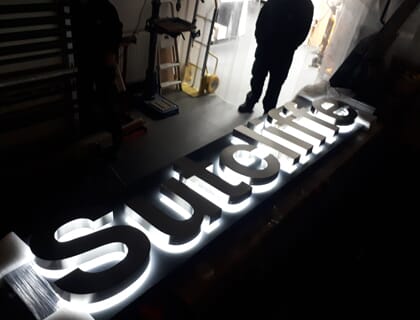 How big?!
With our in-house manufacturing dept, we're ready to make your ideas into great signage.
Do you have a drawing of your proposed sign?
If so, we'd be happy to take a look and give you an accurate quotation.
Prefer to drop in and see us?
Of course! Our contact details are at the very bottom of the page.
We'd love to hear from you
If you're looking to get started with a new project, or you want to discuss some options, get in touch with our friendly team:
Why choose Signet Signs?
We are a family run signage company, established in 1971, and are proud of our long standing reputation for exceptional customer service.
Whatever your signage projects requirements, we promise to provide a transparent experience and to keep you fully informed every step of the way.
Family run business
We specialise in the design, manufacture & installation of signs.
Highly experienced
Established in 1971, we're extremely experienced
Superbly equipped facilities
We use the latest machines & technologies, all in house