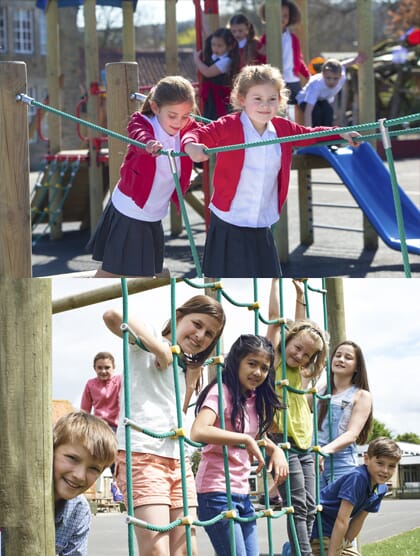 Playground Equipment for all ages & abilities.
We have a very large range of playground equipment.
So much so in fact, we have invested in a website dedicated purely to playground equipment and markings, just to make things easier for you.
Please click the button below to go directly to Signet Play.
Wooden Adventure / Trim Trails
Outdoor Gym Equipment
Shelters & Outdoor Seating
Sports / MUGA Equipment
Climbing Walls & Slides & Zip Lines
Wooden Clamber Stacks
Tower Systems and more...