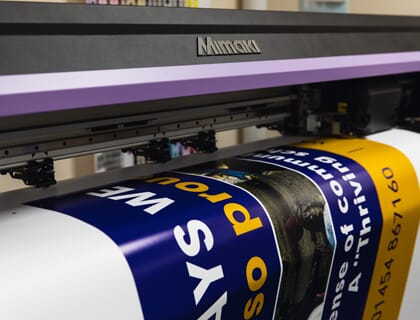 Schools
A Guide to Ofsted Banners & How They Can Help You
What are Ofsted banners?
If you work in a school, then you know that Ofsted is an important part of your life. You may also know that having Ofsted banners can be very beneficial to your school. Not only does it show that you are compliant with Ofsted regulations, but it also shows your students and their parents that you take education seriously. In this guide, we will advise you on what an Ofsted Banner is and the many options we have, as well as how to choose the school banner showing your Ofsted rating that is right for you! Ofsted banners are a type of signage that displays your school's compliance with Ofsted regulations. They are typically hung in the front of the school so that everyone can see them.
What Ofsted banner designs & sizes do you offer?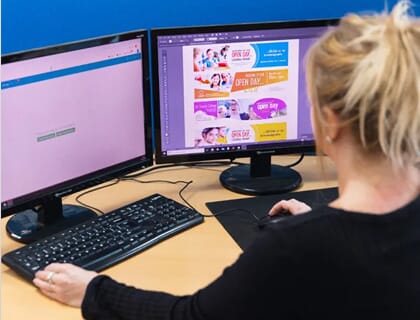 We have a variety of standardised designs listed on our Ofsted Banner product page, but if you prefer, we may also create a unique one that expresses what you want the Ofsted banner to say. We can also use your brand standards without concerns for conflicting with the Ofsted logo rules. Our art department has carefully studied the Ofsted branding standards and developed the designs below in accordance with how they want the latest Ofsted logo to be presented.
The most effective way for this is to make use of a large, eye-catching design that will fill up as much area available, so that it may be seen from as far away as possible.
We also offer a banner design service with every Ofsted banner purchase
How durable are the Ofsted banners?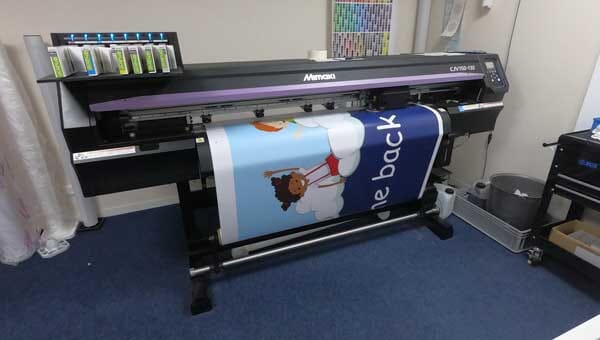 Our Ofsted banners are made with a heavy duty PVC and are made to a high standard. The Ofsted banners are finished with metal eyelets so that they can be easily attached to a fence or from outside walls with cable ties or rope. We also use solvent-based printing machinery, it produces high-quality results that are fade-resistant and vibrant while still being more cost-effective than other forms of printing.
Do I require an Ofsted good banner or an outstanding banner?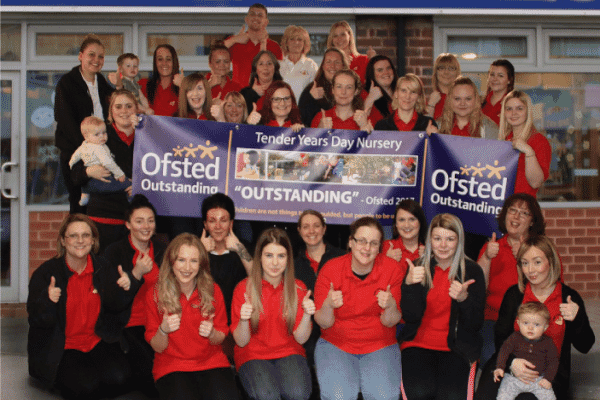 The difference between Ofsted Outstanding Banners and Ofsted Good Banners. Ofsted Outstanding Banners are for schools that have been graded as 'outstanding' by Ofsted, while Ofsted Good Banners are for schools that have been graded as 'good' by Ofsted. The main difference between the two banners is that the Outstanding Banner will have the Outstanding logo. The Ofsted Good Banner, on the other hand, will have the Ofsted Good logo.
How do we secure the banners?
Because we produce all school banners with hems on all four edges and sturdy metal eyelets, you have a lot of alternatives. We can provide a pack of 50 cable ties, but you won't need them all. It's nice to have spares on hand in case something goes wrong. We also sell elasticated bungee ball loops in packs of 10 & 20. Bungee ball loops are utilized when you want to make sure there is equal tension across the Ofsted banner so that it can be proudly displayed without fear of falling down.
Where should the Ofsted Banner be displayed?
It's best to post them in the most visible locations, such as at the entrance of your school or on a prominent wall. All school banners, especially banners for Ofsted results are generally hung from the front school gate and you want as many people as possible to be aware of your success.
How do I order my Ofsted Banners?
We would love the opportunity to work with you and your schools on designing the perfect Ofsted banners for you, whether they're Ofsted good banners or outstanding Ofsted banners, we'd love to help! To do so, visit our Ofsted Banners page, explore the many design possibilities, and complete the form with what you want the banner to say or you can upload a design you had in mind at the beginning. We've also included a pricing list below to make things easier for you!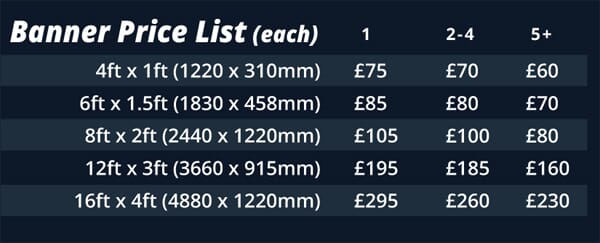 What happens after I submit an order for Ofsted banners?
Our professional art department will design the proof to your requirements, if our very helpful staff have any questions, they will contact you to discuss requirements.
You will receive a full colour proof and an order confirmation where you can make any amendments you see fit. Our art department is with you every step of the way to help you find design suitable.
We begin producing your Ofsted PVC banners once we get your artwork approval.
We send via a national courier once production is finished. It usually takes about 2-4 working days from dispatch to delivery.
You receive your banners, I'm sure you will be delighted with the end product and parents and children will be talking about the new school banners hung on the fences and walls for some time to come.
Ofsted Banners Product Page
We'd love to hear from you
If you're looking to get started with a new project, or you want to discuss some options, get in touch with our friendly team:
Why choose Signet Signs?
We are a family run signage company, established in 1971, and are proud of our long standing reputation for exceptional customer service.
Whatever your signage projects requirements, we promise to provide a transparent experience and to keep you fully informed every step of the way.
Family run business
We specialise in the design, manufacture & installation of signs.
Highly experienced
Established in 1971, we're extremely experienced
Superbly equipped facilities
We use the latest machines & technologies, all in house