Playground Markings
Top 5 Playground Markings
1. Exercise Track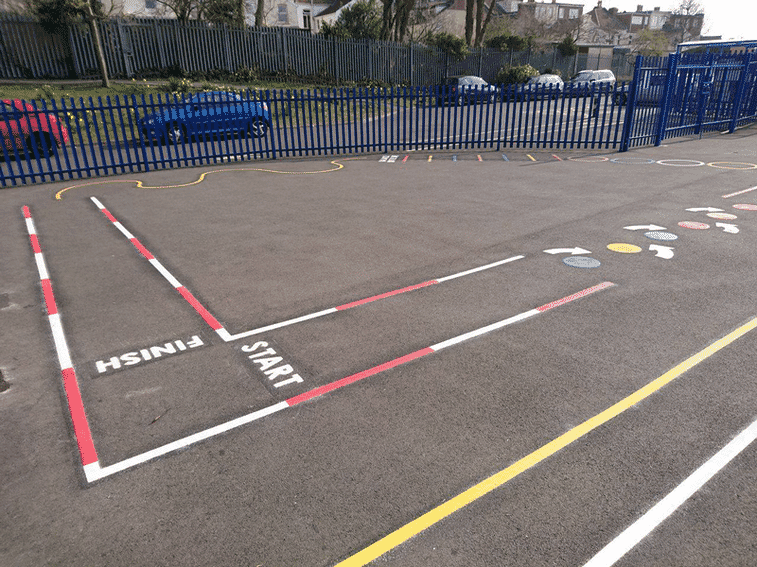 When it comes to exercise tracks, most schools tend to choose a basic outline and then add in their own ideas as to how they want it to look. For instance, the size of the playground comes into the equation here. Why not allow some of your school children to take a look at the example in our catalogue so they can see what they like/don't like? That way, it can be easy to create something unique and that the kids will love with minimal effort on your part!
2. Multi-Court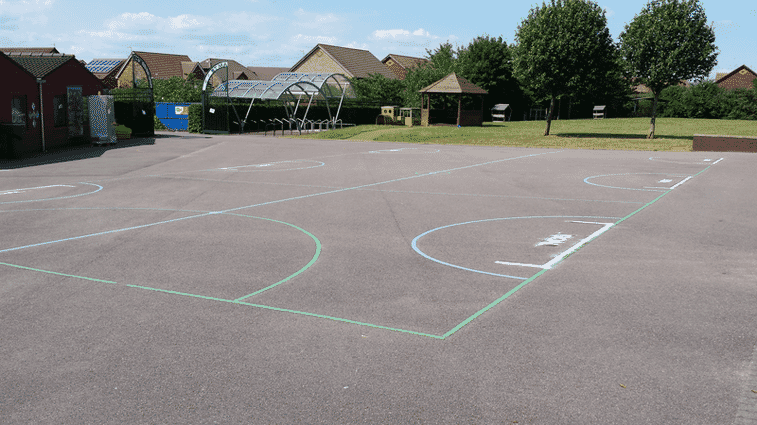 If you're looking for a way to make the most out of your space, a multi-court is a really useful addition to your playground. It's basically a netball court and football court combined – so you can get two for the price of one, as well as saving some space!
3. Hopscotch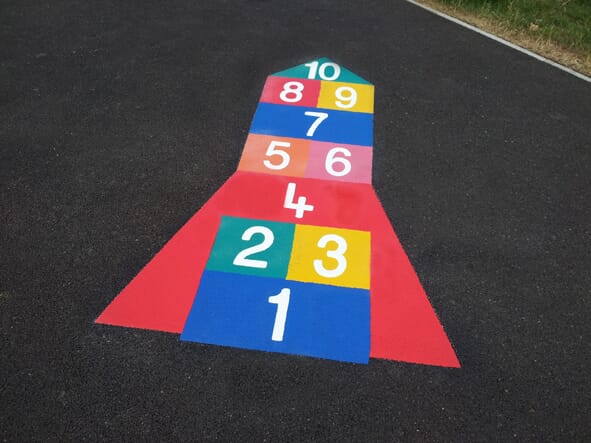 If you keep an eye on our Facebook and Twitter pages, you may have caught the article we shared about the development benefits of the classic game for children. As well as being a great form of simple entertainment, it helps with things such as co-ordination and self-esteem – so you know that they will be getting a lot out of it. Plus, we've got a whole host of variations that you can have. Think dragon hopscotch, spaceship hopscotch, daisy hopscotch… A traditional playground game with a modern update!
4. Target Rings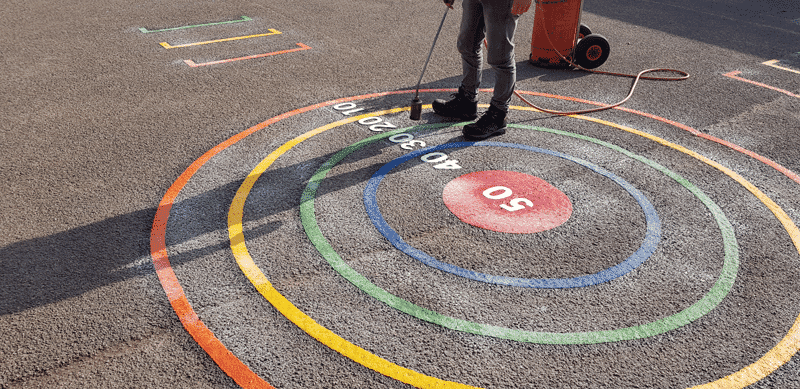 These are simple but effective. Target rings are a great way to improve skill and dexterity, and come at a very reasonable price. Plus, once they have been installed, all you need are some beanbags or counters and you're good to go – simple, but fun!
5. Piggy in the Middle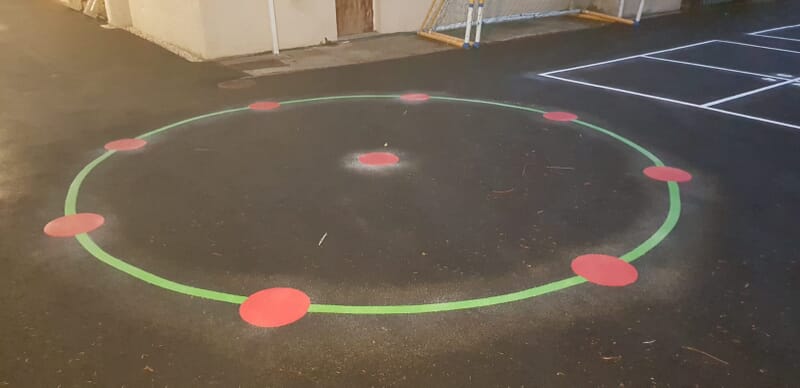 You'd be hard-pressed to find someone that didn't love playing this as a child! Another simple classic with a fresh take. Our design means that it doesn't just have to be a three-player game – our version means that you can get everyone involved! Sometimes the traditional games are the best.
We have a Complete Guide to Playground Markings written specifically to help answer the most commonly asked questions.
We hope these give you an idea of where you could start with your new playground design. If you want to have a chat about anything you've seen or any ideas you may have, just get in touch at mail@signetsigns.co.uk or call us on 01275 463601.
Playground Markings FAQ
We produce and fit a wide range of playground markings, with common questions arising from installation and fitting to designs […]
We'd love to hear from you
If you're looking to get started with a new project, or you want to discuss some options, get in touch with our friendly team:
Why choose Signet Signs?
We are a family run signage company, established in 1971, and are proud of our long standing reputation for exceptional customer service.
Whatever your signage projects requirements, we promise to provide a transparent experience and to keep you fully informed every step of the way.
Family run business
We specialise in the design, manufacture & installation of signs.
Highly experienced
Established in 1971, we're extremely experienced
Superbly equipped facilities
We use the latest machines & technologies, all in house