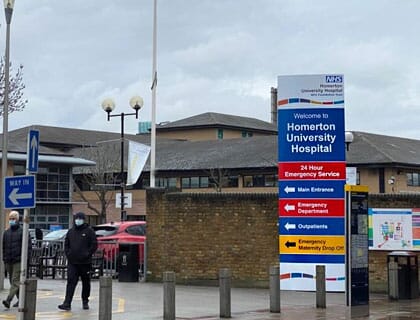 Monolith and Totem Signs
Monolith and Totem Signs
Monolith & Totem Signs
Monolith Signs or Totem Signs,  whatever your prefered terminology is we have over 50 years of providing this style of sign to business parks and industrial estates around the UK.
Monolith signs need not be extortionately expensive.  With a solid internal structure planted securely into the ground, the outer skin is constructed of aluminium / aluminium composite panels and graphics applied where applicable.   Once in place, a long life is guarranteed.
If you have an existing totem sign and it's looking worse for wear, we can usually utilise the internal structure and simply replace the panels & graphics.  The 200 Aztec West sign pictured here is one such sign where we replaced the panels and graphics, replicating what was already there.
Enquire Today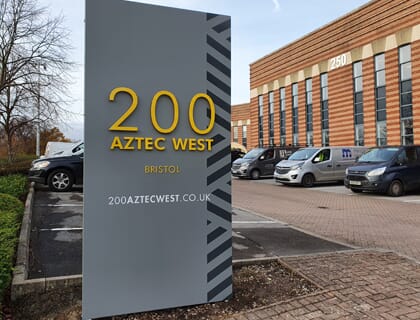 Made to Order
We make all of our totem / monoliths in house
Prefer to visit us and discuss your requirements?
We're happy to help! Our contact details are at the bottom of this page.
Need some urgent advice?
We are just a phone call away. 01275 463601
We'd love to hear from you
If you're looking to get started with a new project, or you want to discuss some options, get in touch with our friendly team:
Why choose Signet Signs?
We are a family run signage & thermoplastic marking company, established in 1971, and are proud of our long standing reputation for exceptional customer service.
Whether its shop signs or thermoplastic playground markings we promise to provide a transparent experience and to keep you fully informed every step of the way.
Family run business
We specialise in sign & playground marking
Highly experienced
Established in 1971, we're extremely experienced
Superbly equipped facilities
We use the latest machines & technologies, all in house