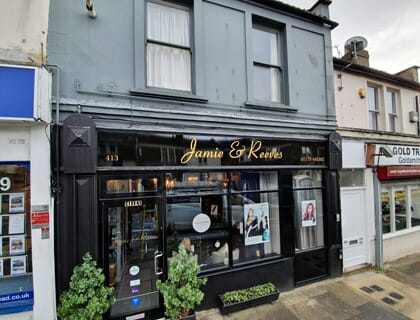 Shop Fascia Signs
This is part one of a series of guides written to help people looking to buy a shop front sign, but who may not be familiar with the different type of shop signs available.
Thoughout this series, we'll explore the various shop sign options and also take a look at how each type is constructed, what the advantages (and disadvantages) of certain types of shop signs are, and as I'm sure you're keen to understand… how much do these fascia signs cost?
For now though, we're going to focus on the Fascia Sign, how much they typically cost, how we make a fascia sign, and what you need to know in order to make an informed decision.
Even if you don't use us for your fascia sign, we hope this guide is helpful.
Are all fascia signs the same?
Fascia signs are known by a number of names and generally speaking they all mean the same thing.  Whether it's a shop front sign, a shop sign, a fascia sign or a shop signboard most people will be referring to the same item which is essentially the main sign on your shop.  Whether that's a sign which is huge, illuminated, and has a million different colours or whether it's a sign which just has your business name in chunky letters sitting proud of the shop front. It's all the same.  They're all 'shop signs' and we're sure to have some signage options which fit your budget.
Fascia signs are a type of shop sign. For a larger free standing option, we also make signage totems.
What are the different types of shop signs?
We have a shop front signs page dedicated to the range of shop fascia signs. The page you are currently reading is a guide to fascia signs only. The page linked just a moment ago will show you the signage solutions available to a typical high street building. We also have a gallery of shop sign designs which show cases a lot of the options available.
This page is purely a helpful guide to shop fascia signs. We also make illuminated signs, sign letters, folded tray signs and so much more.
What are fascia signs?
Fascia signs are normally the main sign on your premises. The fascia signage doesn't usually project out from the building and is the first signage your clients and potential customers will noticed as they approach your business. Imagine fantastic printed graphics & company name on a panel above a shop front.
That's a shop fascia sign. A flat panel with a printed set of graphics (think… 'large sticker') applied to the front.
It's one of the cheaper forms of signage, but please do not think for one moment that means dull or poor quality. It's all about using the signs to take advantage of the space you have available, with a design which will be standing out.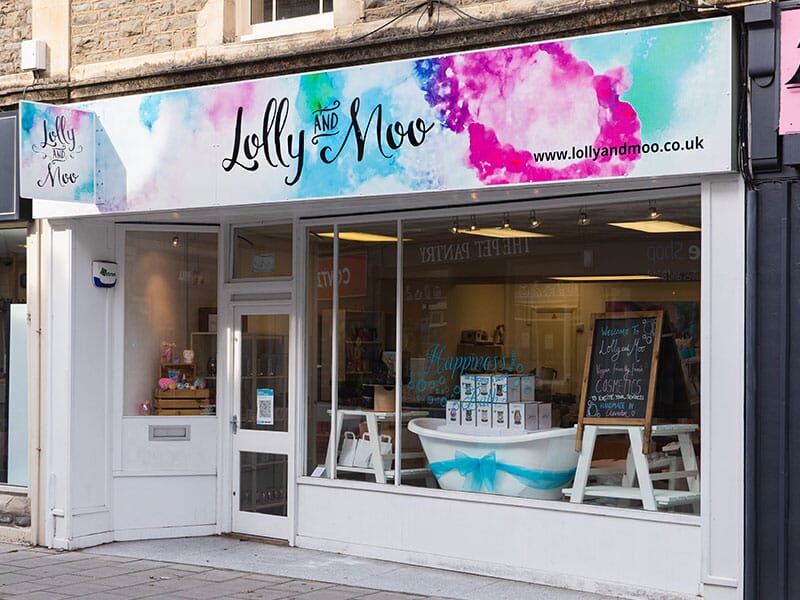 Shop fascia signs prices.
A rough guide of the cost of a shop fascia sign, please note… rough guide… would be around £500 – £1000 +vat for the sign. Now, having said that. There are a great number of variables which influence the price of signs, so we would always suggest you contact us for an accurate price.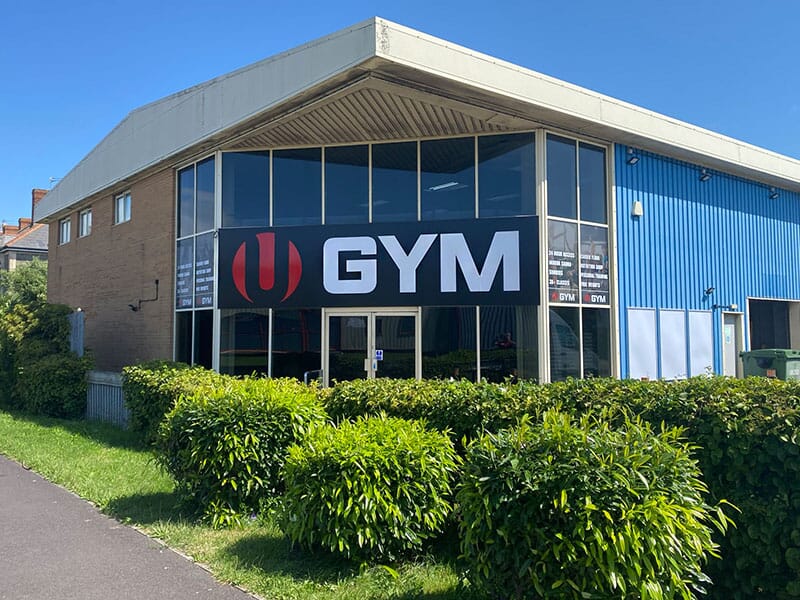 We design fascia signs
Our in house graphic designers can work with you to create signs which leave a quality lasting impression. No matter how big or small your signage order, we always forward design proofs to you showing how your the fascia signs will look.
Typically artwork is included within the cost of the fascia signs and is just part of the quality service we offer.
If you're a business owner and need logo design we can help, if your a multi-national company owner and your marketing dept are dealing with all the artwork, we are happy to adapt and work with them to ensure the job is a success.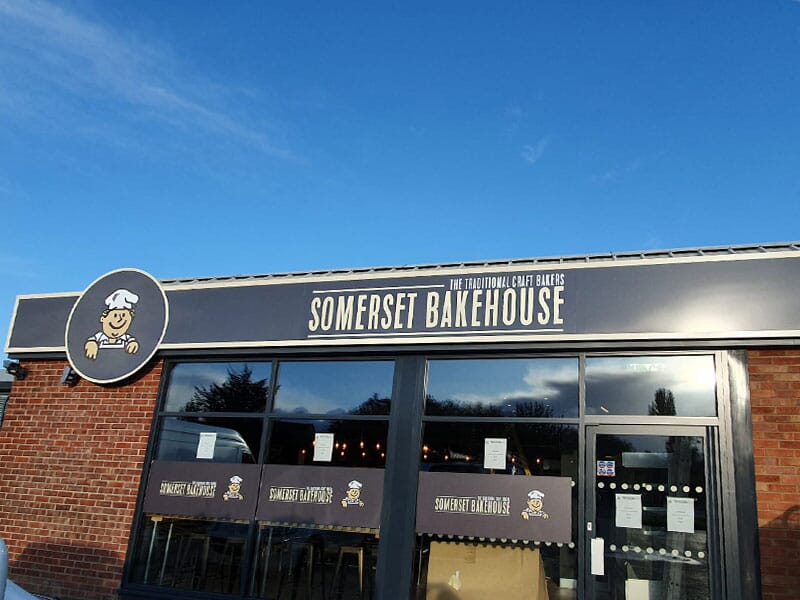 How do you make shop fascia signs?
We obviously can not speak for other sign makers, but the fascia signs we design, manufacture and install all follow a tried and tested process which ensures nothing is left to chance. If you're interested, a quick overview of the process is detailed below.
The whole process starts with us discussing your requirements with you. It's important for our team members to provide great service and ensure the right materials are used in the right location. It's easy to make a fascia sign, it's harder to make a brilliant one which gets noticed, adheres to your brand identity and promotes your services to your customers.
After the initial discussion, we'll then provide a quote, or estimate, with a details on the printing, graphics, materials and sizes. In short, a detailed breakdown of how much your signs will cost.
Fascia signs are typically made from a panel of aluminium composite. Aluminium composite is a sheet of material which has a plastic core and two very thin sheets of aluminium to each face. It's lightweight, durable and will not rust.
Likewise, it's stable in a variety of temperatures so will not warp or shrink in hot or cold weather. As a material it's used in a wide variety of signs across many sectors, including a lot of shop front signs.
Onto the face of this panel, we apply the graphics. Colour match samples of the artwork can be printed and sent you, please just ask. It's part of the service we provide with every signage order. After all, it's your business. It's important our team create the signs correctly.
Our company prints the graphics onto a long life external grade vinyl (imagine a big sticker) using an eight colour printer, as we get a far better range of colours than just using the typical four colour printing found in most sign companies.
After printing, the vinyl is put through one of our lamination processes which applies a clear laminate over the top of the graphics. This protects it from rain, sun, hail, chemicals etc and ensures your business signs last for a very long time.
After the lamination process is complete we then apply the graphics onto the panels for your fascia sign. At this point, the panels are now ready for installation at your premises or delivery to your business.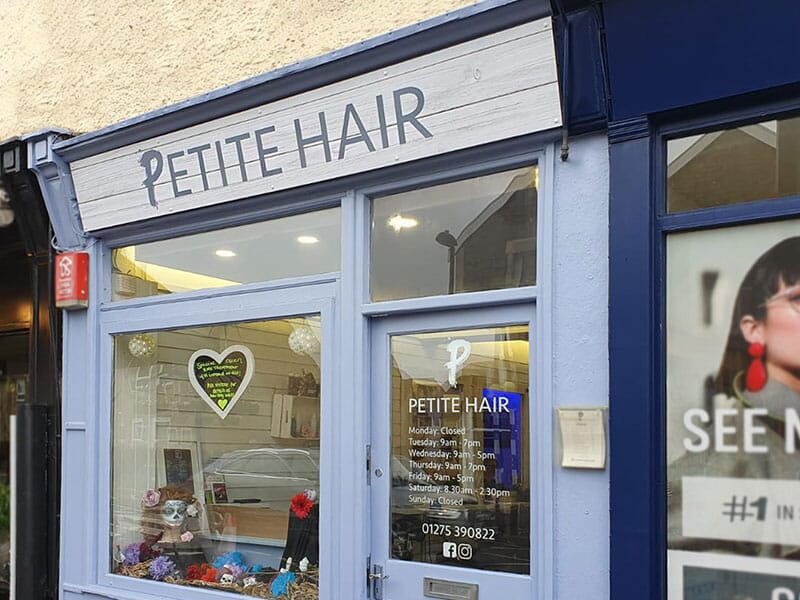 We provide installation of signs as well.
Our in house installation teams can provide an installation service to you. Ensuring the signs are installed safely and efficiently on site. We're all CSCS certified to a minimum with many of the team owning additional IPAF, PASMA, IOSH and PSCS course qualifications.
We're also used to working with site managers, centre facility managers, marketing departments or the business owner.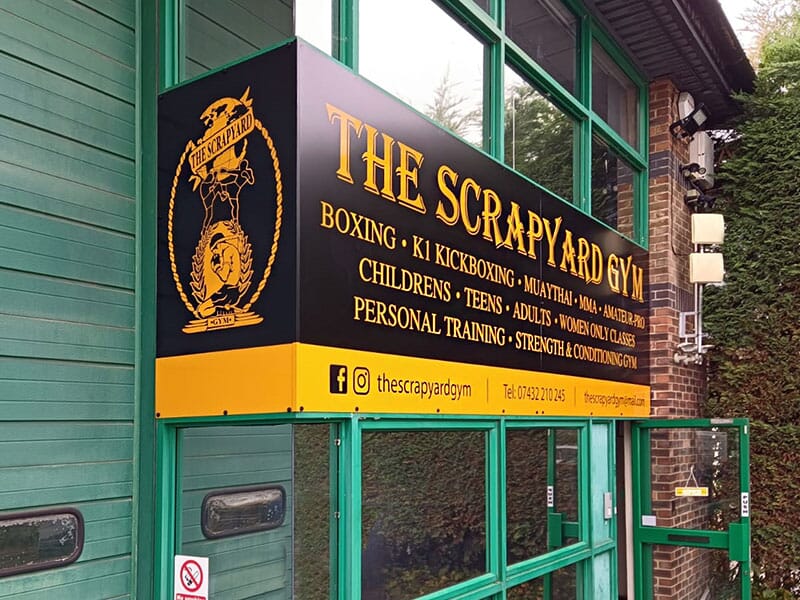 "I'm interested… what do I do now?"
Please give us a call, drop us an email, fill in the enquiry form below.
We'd love to discuss your signs with you.
We've had many compliments on our service and how we stand out from the crowd. Please check our google reviews which should give you an accurate summary of our customers thoughts on the fantastic signs and signage we make.
We hope this guide has given you some insight into the shop signage type, fascia signs, and look forward to hearing from you.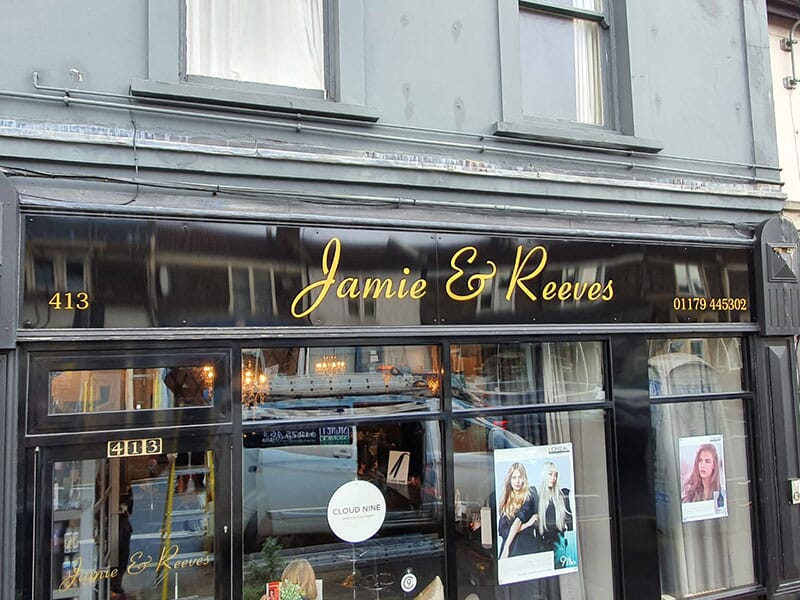 New Shop Signs for Bradford Solicitors
New shop front signs for Bradfords & Co new premises. In this case study, we'll take a look at how […]
We'd love to hear from you
If you're looking to get started with a new project, or you want to discuss some options, get in touch with our friendly team:
Why choose Signet Signs?
We are a family run signage company, established in 1971, and are proud of our long standing reputation for exceptional customer service.
Whatever your signage projects requirements, we promise to provide a transparent experience and to keep you fully informed every step of the way.
Family run business
We specialise in the design, manufacture & installation of signs.
Highly experienced
Established in 1971, we're extremely experienced
Superbly equipped facilities
We use the latest machines & technologies, all in house