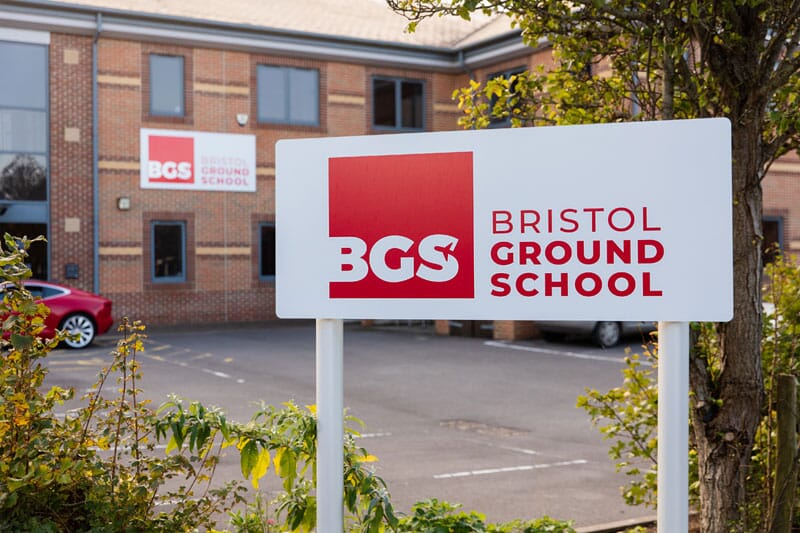 New Signs for Bristol Ground School
New Signs at Bristol Groundschool International Ltd
We have just installed new signage to improve the presence of Bristol Ground School International Ltd.
The company, which is located in Bristol, is one of the leading providers of pilot training in the UK. The new signage, which was designed, manufactured and installed at their premises by Signet Signs Ltd, will help to raise the profile of the school and attract new students.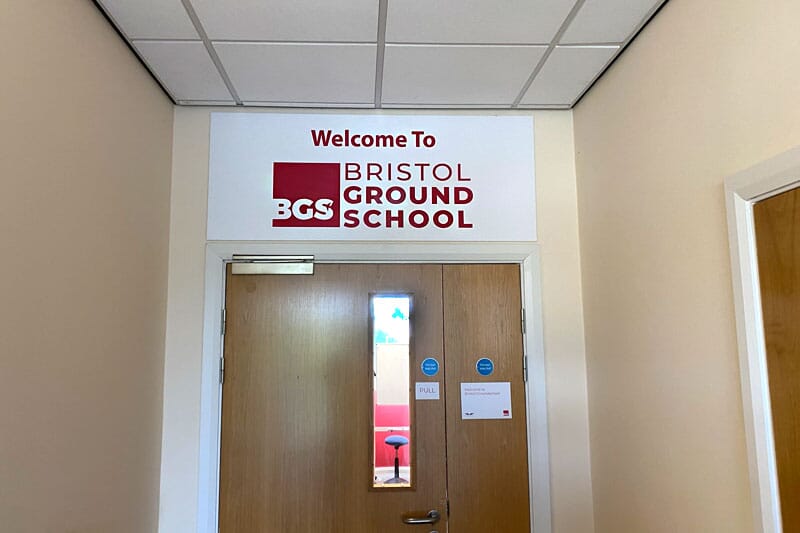 How Signet Signs Ltd helped
Bristol Ground Schools signs are designed, manufactured and installed by Signet Signs Ltd. We are a sign making company and worked closely with Bristol Ground School from start to finish.
We initially met Bristol Ground School at their premises to gain a better understanding of their requirements.  During this meeting our surveyors measured various areas to ensure the graphic design team had all the information they need to create a signage package which would complement the premises.
Signet Signs is a leading sign maker in Bristol, and we have a wealth of experience in designing and creating signs for businesses and organisations across the city.
The signs are an important part of the school's identity, and they help to create a professional and welcoming environment for students and staff.
Our team of highly skilled designers and signmakers are dedicated to creating high-quality signs that meet the specific needs of our clients. In working with Bristol Ground School, we created a set of signs that are both stylish and functional, and which will help to enhance the school's reputation as a leading training provider.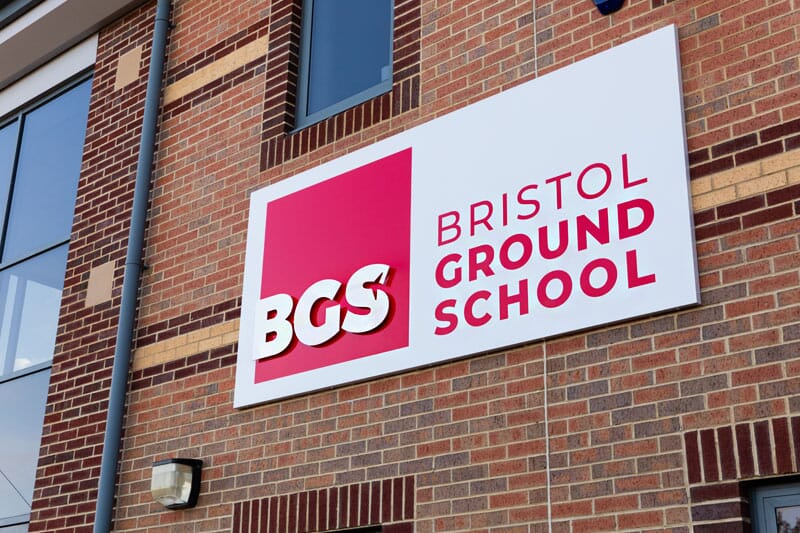 Signs Made for Bristol Ground School
A sign is a critical component of any business – it's one of the first things that customers will see when they visit your premises. That's why it's important to choose a sign maker that you can trust to create a high-quality, professional sign that will last for many years. Here at Signet Signs Ltd, we only use tried and tested materials and our team of experienced craftsmen take pride in their workmanship. We're confident that you'll be delighted with the finished product.
The external wall mounted sign we made for Bristol Ground School is a combination of a folded aluminium tray sign with flat cut lettering mounted onto the face for BGS.  The remaining sign graphics were applied using external grade vinyls.
We made the internal signs from laser cut acrylic (photo below) and a flat panel with premium grade vinyl graphics (photo of corridor above).  The sign we manufactured on posts is made from aluminium (doesn't rust) with external grade vinyls applied to the face.  As a sign making company we have a wealth of experience at your disposal so please don't hesitate to ask for any advice or recommendations.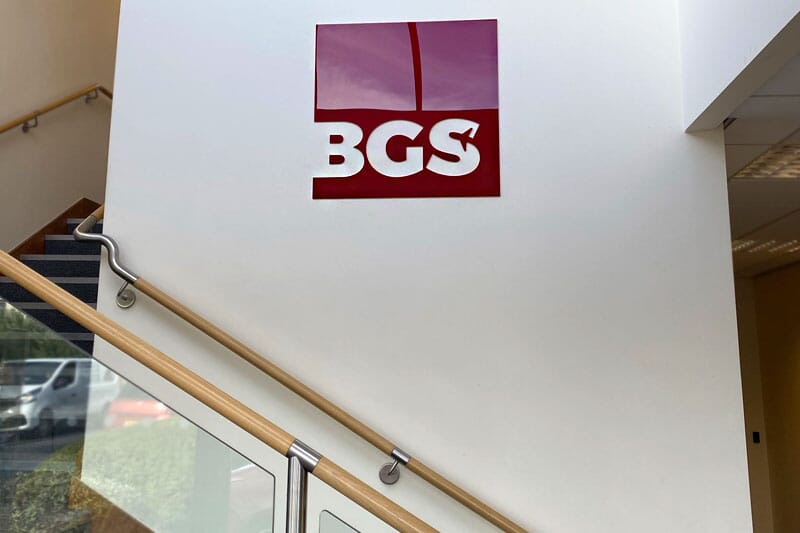 Signs are made and installed!
We created a variety of signs and worked with the school to get everything just right.
The signs are made from high-quality materials and should last for many years. Bristol Ground School is excited to have the new signage in place and looks forward to seeing an increase in student enrollment as a result!
Are you looking for a Bristol sign maker? We make signs for Bristol and the surrounding areas – so whether you need a new sign for your business or want to update your existing signage, we can help! Our team is experienced in creating beautiful, eye-catching signs that will help you stand out from the competition.
Contact us today for a free consultation!
We'd love to hear from you
If you're looking to get started with a new project, or you want to discuss some options, get in touch with our friendly team:
Why choose Signet Signs?
We are a family run signage company, established in 1971, and are proud of our long standing reputation for exceptional customer service.
Whatever your signage projects requirements, we promise to provide a transparent experience and to keep you fully informed every step of the way.
Family run business
We specialise in the design, manufacture & installation of signs.
Highly experienced
Established in 1971, we're extremely experienced
Superbly equipped facilities
We use the latest machines & technologies, all in house