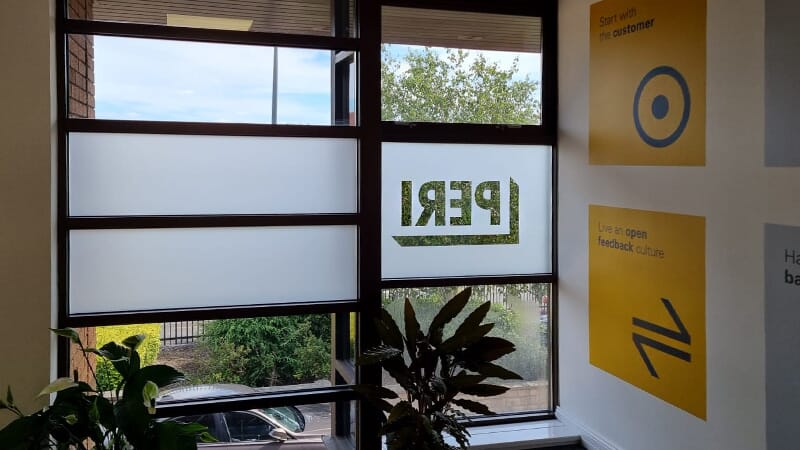 Bristol-based PERI Shines with New Signs and Graphics
Elevating PERI's Brand Identity with New Signage
PERI's new signs have given the company's new permises a much-needed refresh update.
The new signage features bold, modern lettering that's impossible to miss, making it easier than ever for customers to spot PERI's Bristol headquarters.
The signage also includes the company's logo. By updating the buildings signage to reflect their brand, PERI is showing that they are committed to staying relevant and modern in today's competitive market.
We supplied and installed the signs for PERI at their Bristol technical offices in Bradley Stoke, BS32 4LA, Bristol.
If you're looking for signs in Bristol, give us a call on 0117 203 4468 or fill in the contact form below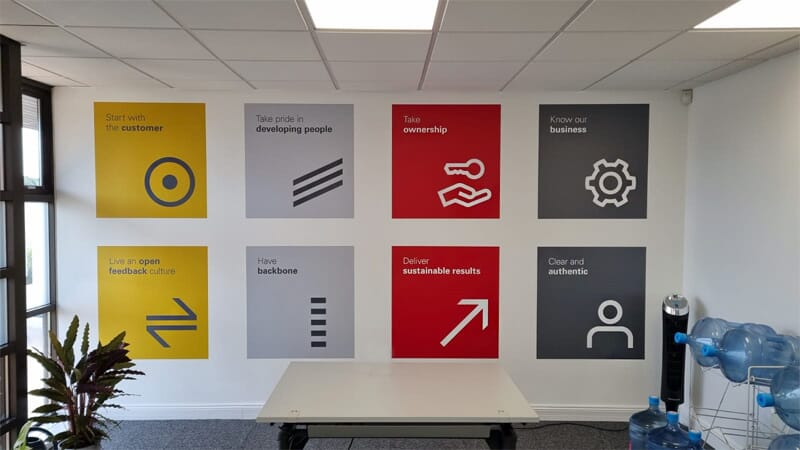 Office wall signs, printed onto vinyl
Eye Catching Office Wall Graphics
PERI's new wall graphics. The graphics feature motivational mission statements. By incorporating these images into their office environment, PERI is brightening up their Bristol offices in a lively and vibrant manner.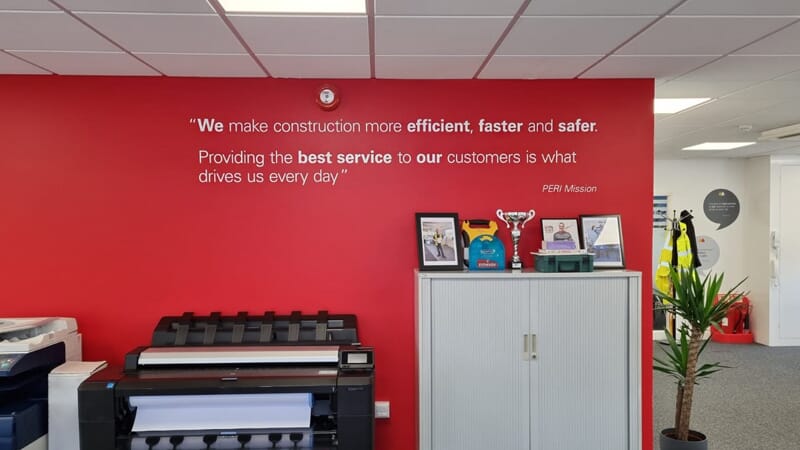 The Design Process Behind PERI's Eye-Catching Signage
Designing & installing PERI's new signage was a collaborative effort that involved input from both the company's design and the graphic team responsible for the final product. The goal was to create signage that was both eye-catching and professional, while also accurately reflecting PERI's brand identity. PERI provided us with their brand identity rules, and proofs were then supplied back to PERI showing how the signage will look.
The whole process involved multiple rounds of design revisions. The end result is a stunning set of signs that perfectly captures PERI's brand identity.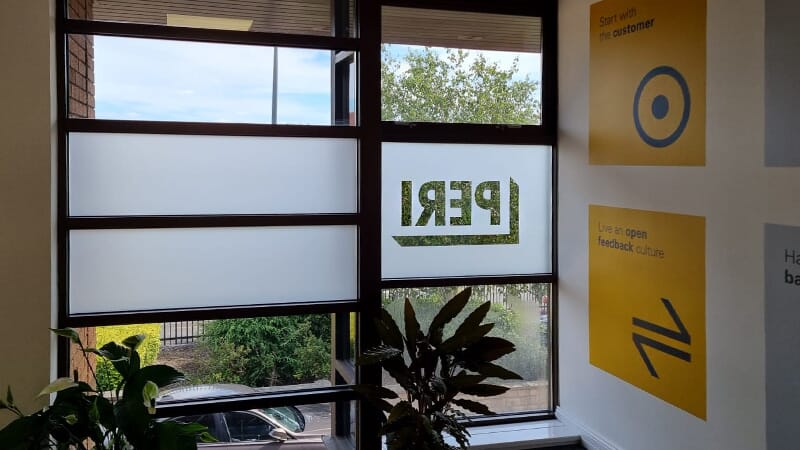 How PERI's New Signs and Graphics are Enhancing the Customer Experience
PERI's new signage and window graphics are not just visually appealing, they are also designed to enhance the customer experience. The external signage on the outside of the premises makes it easier for customers to locate PERI's headquarters, while the window graphics give the building a more welcoming and inviting feel.
By creating a more visually appealing and accessible space, PERI is making it easier for customers to do business with them.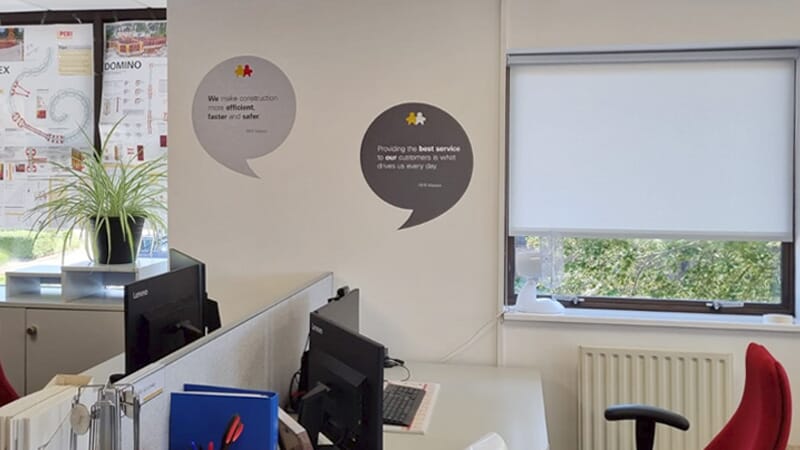 We'd love to hear from you
If you're looking to get started with a new project, or you want to discuss some options, get in touch with our friendly team:
Why choose Signet Signs?
We are a family run signage company, established in 1971, and are proud of our long standing reputation for exceptional customer service.
Whatever your signage projects requirements, we promise to provide a transparent experience and to keep you fully informed every step of the way.
Family run business
We specialise in the design, manufacture & installation of signs.
Highly experienced
Established in 1971, we're extremely experienced
Superbly equipped facilities
We use the latest machines & technologies, all in house