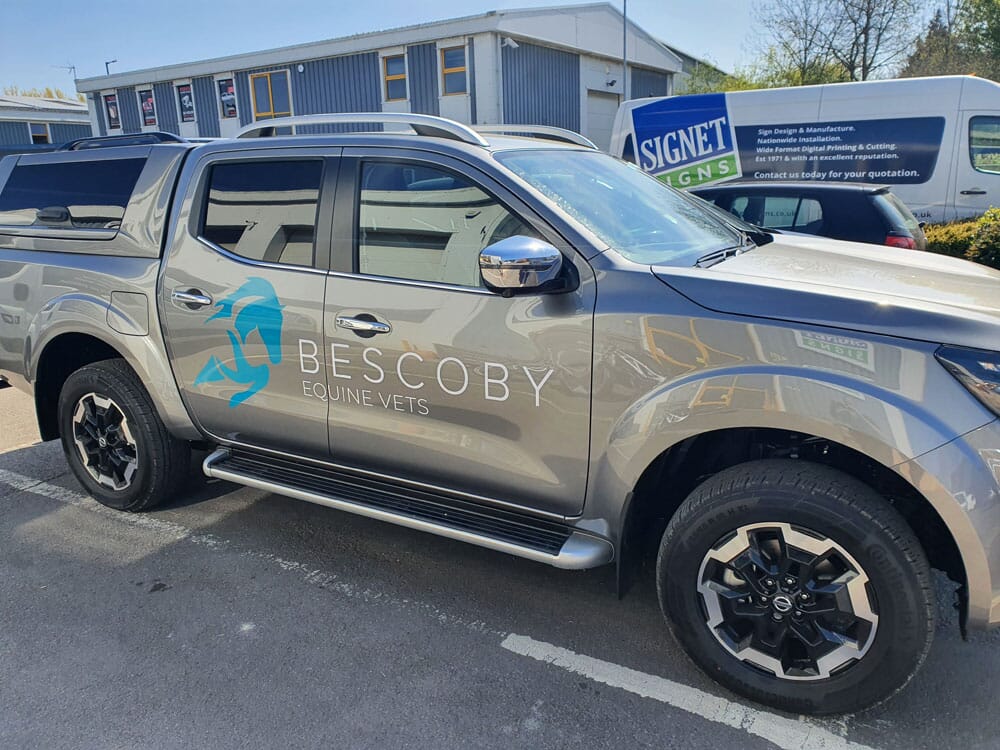 Vehicle graphics, van sign writing, vinyl graphics
Signage for Vehicles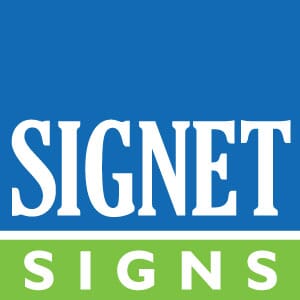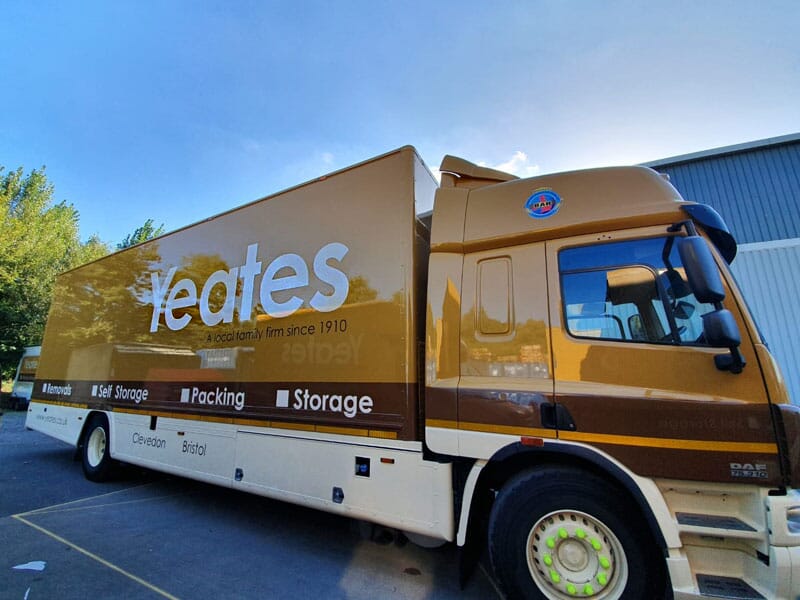 Signage for Vehicles.
Differences between van sign writing & magnetic signs?
Attracting attention is key for any business and one of the most cost effective ways of doing so is to invest in signage for vehicles. Vehicle signage is an excellent way of maximising your company's advertising budget as it reaches a wide audience at a low cost.
There are many different types of signage available, from simple magnetic signage to sign writing and onto more complex vehicle wraps.
Magnetic vehicle signage is a popular option as it is quick and easy to apply and remove, and can be used on a variety of vehicles.
Van sign writing is a more permanent solution and can be customised to include your company's branding and colours.
Whichever option you choose, signage for vehicles is an excellent way to increase your visibility and attract new customers.
The benefits of signage for vehicles
Magnetic vs sign writing vs vehicle wraps
Outdoor advertising is a popular and effective way to promote your business. There are many different ways to do outdoor advertising, but one of the most popular methods is vehicle graphics.
Vehicle graphics are a great way to get your brand in front of potential customers at quite a low cost depending on the complexity.
At the top end (think £1500+) you can choose to wrap your entire vehicle. Whereas at the other end of the scale, a basic set of vehicle graphics might cost around £300.
Either way, vehicle graphics are an excellent way to make a big impression on a lot of potential customers with a relatively small investment.
Shop front signs are also a great option for outdoor advertising. However signage for vehicles allows you to reach a large audience just with a single ad and are very useful if you don't have a permanently manned premises but a shop front sign will give you a premanent presence on the high street.
Both vehicle graphics and shop front signs have their unique benefits, making them both excellent choices for businesses looking to invest in outdoor advertising.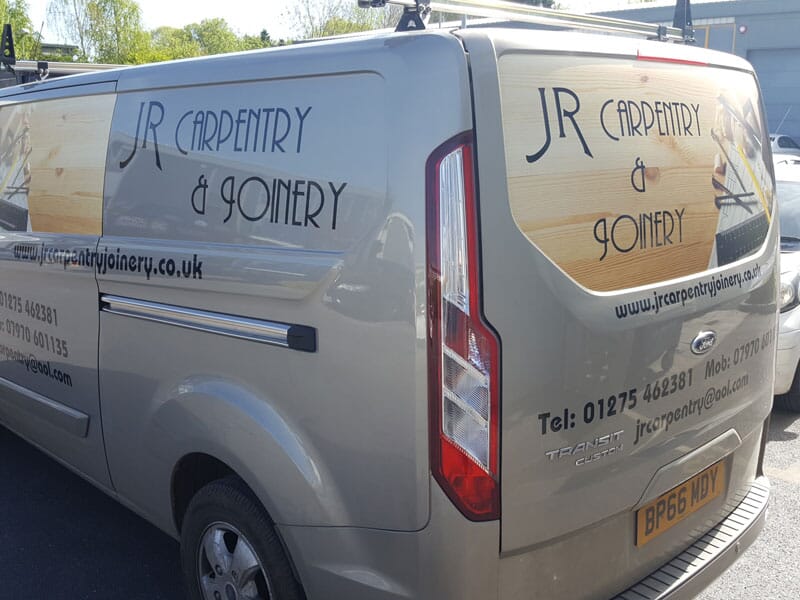 Examples of signage for vehicles.
Examples of businesses who have used signage effectively
We hope the above examples show how some of our customers have taken advantage of the benefits of signage for vehicles.
Low cost advertising
Advertising 24/7 – 365 days a year
Easily updated when needed
Eye catching designs
Magnetics can be moved between vehicles
Long life durable materials
Conclusion
How to take the next step towards your own signage for vehicles.
If you're looking for a way to increase your business visibility, vehicle signage is a great option.
There are many types of signage available, so it's important to choose the right type for your business.
Magnetic vehicle graphics are great when you need an option that is removeable at a moments notice.
Van Signwriting can also be effective an method of advertising, and allows for a greater range of creativity.
So, if you're ready to take your business marketing up a notch, contact us today and let us show you how van signwriting or magnetic signage can work for you!
We'd love to hear from you
If you're looking to get started with a new project, or you want to discuss some options, get in touch with our friendly team:
Why choose Signet Signs?
We are a family run signage company, established in 1971, and are proud of our long standing reputation for exceptional customer service.
Whatever your signage projects requirements, we promise to provide a transparent experience and to keep you fully informed every step of the way.
Family run business
We specialise in the design, manufacture & installation of signs.
Highly experienced
Established in 1971, we're extremely experienced
Superbly equipped facilities
We use the latest machines & technologies, all in house