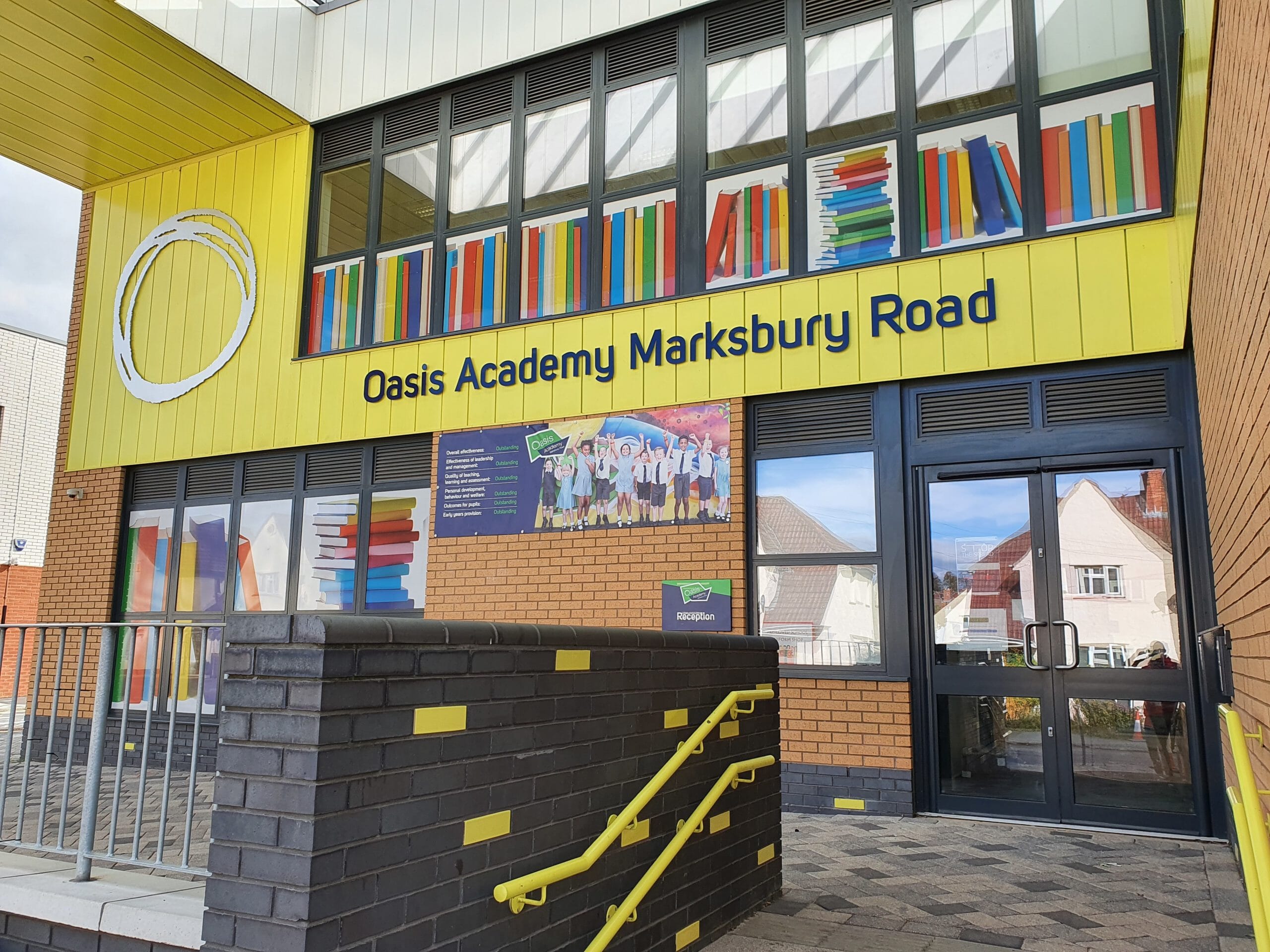 School Signs - A giant stack of books!
A Casestudy of School Signs for Marksbury Road School.
Fact, Fiction or Window Graphics?
A picture tells a thousand words, so they say.
We'll let the pictures below do most of the talking as we think Oasis Academy Marksbury Road school looks fantastic!
Oasis Academy are a school in Bristol that we helped with a full range of signage.
How we helped Oasis Academy Marksbury Road
Window graphics at your school are a great way to provide privacy and add some fun colors! We helped create these digitally printed designs with one-way vision film that allows those inside the building to see out, but when someone is looking in they'll only be able see what's on each individual window. These colorful stacks of books around the school really stand out against the buildings – it makes you feel like there's something special going on right now inside.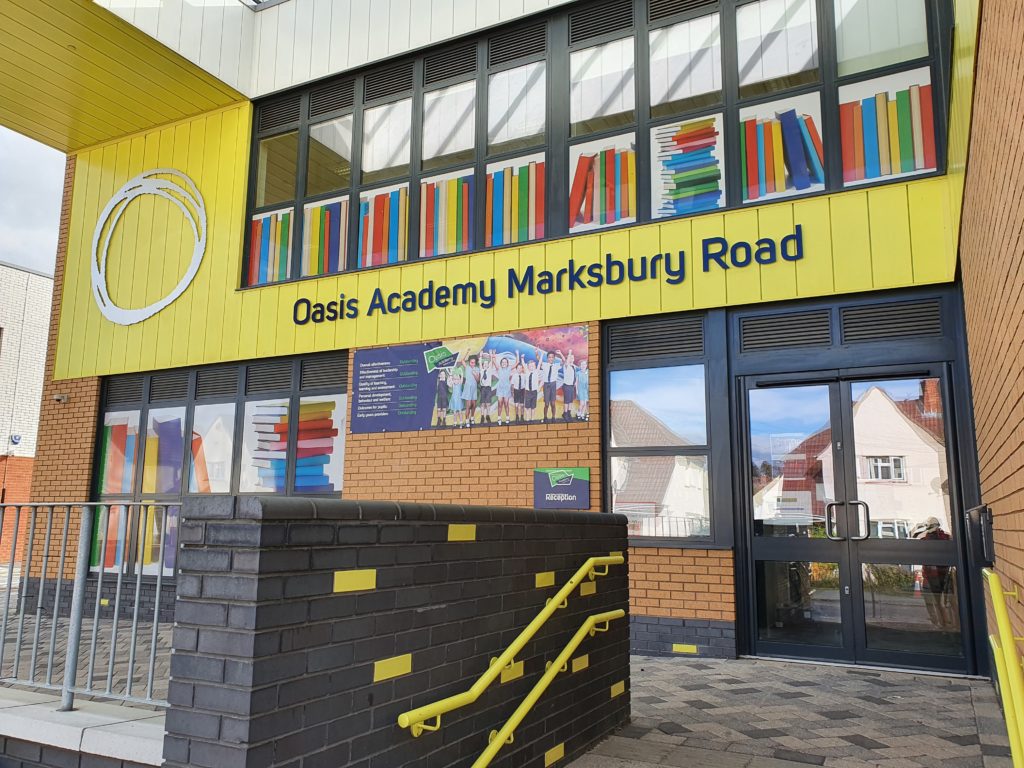 The printed window graphics were extended around all sides of the school.  Anyone stood inside the school looking out will be able to see out clearly.  As a type of school signage, we love the creativity displayed in this simple yet very effective school sign solution.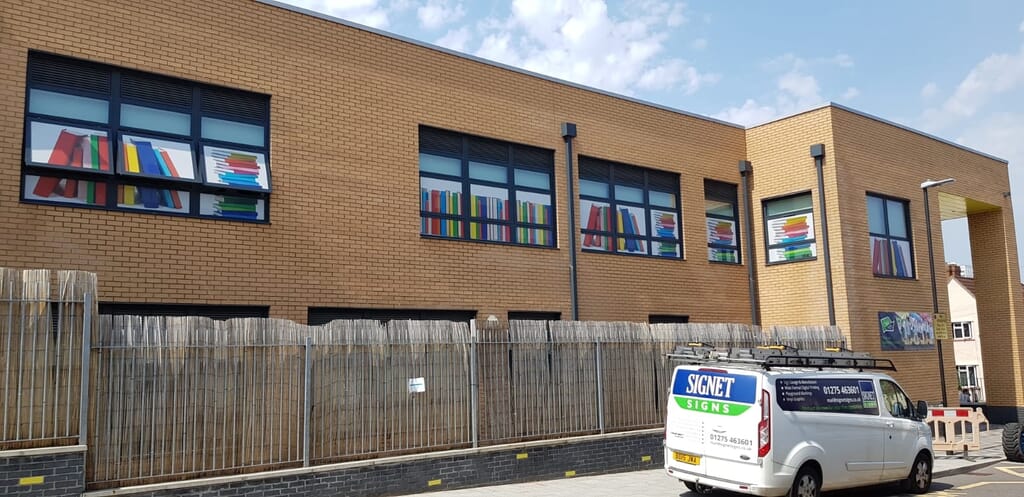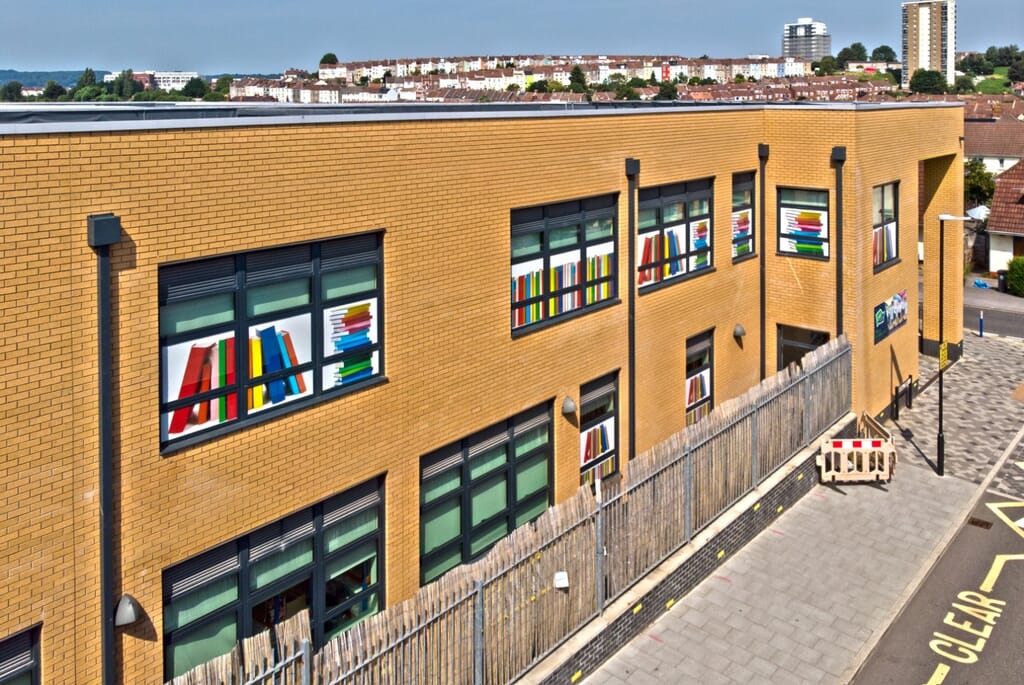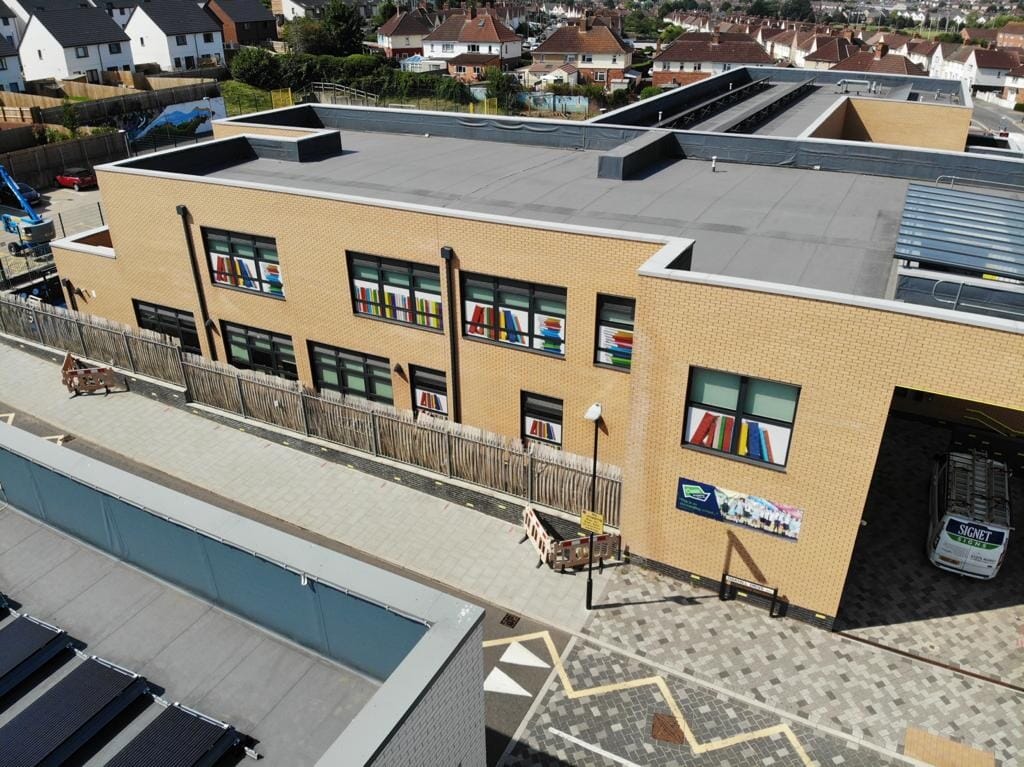 The whole installation from start to finish took around 3 days which also included a number of school signs and stair riser graphics inside the school.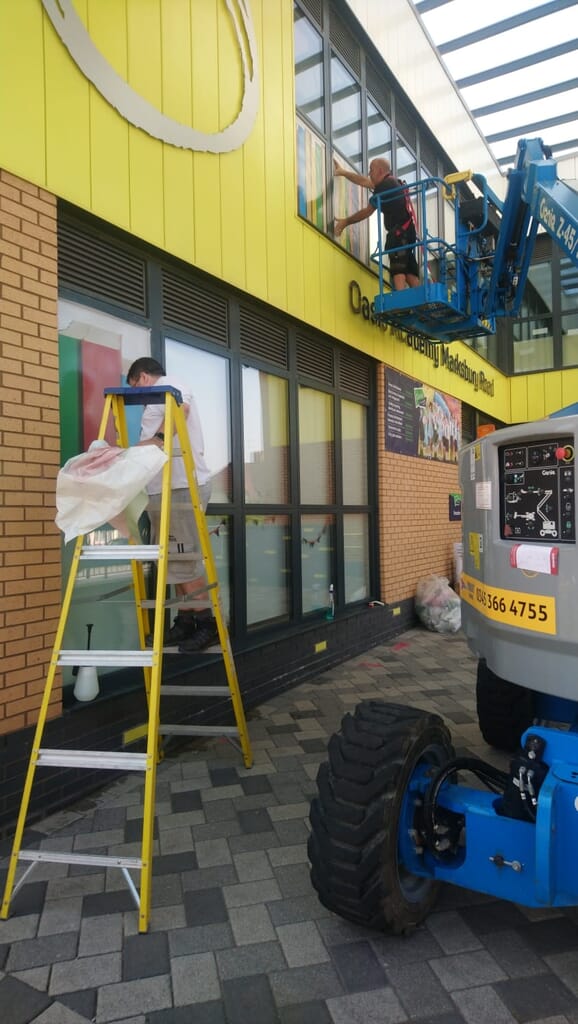 Why not contact us to discuss your own requirements?
We'd love to hear from you
If you're looking to get started with a new project, or you want to discuss some options, get in touch with our friendly team:
Why choose Signet Signs?
We are a family run signage company, established in 1971, and are proud of our long standing reputation for exceptional customer service.
Whatever your signage projects requirements, we promise to provide a transparent experience and to keep you fully informed every step of the way.
Family run business
We specialise in the design, manufacture & installation of signs.
Highly experienced
Established in 1971, we're extremely experienced
Superbly equipped facilities
We use the latest machines & technologies, all in house