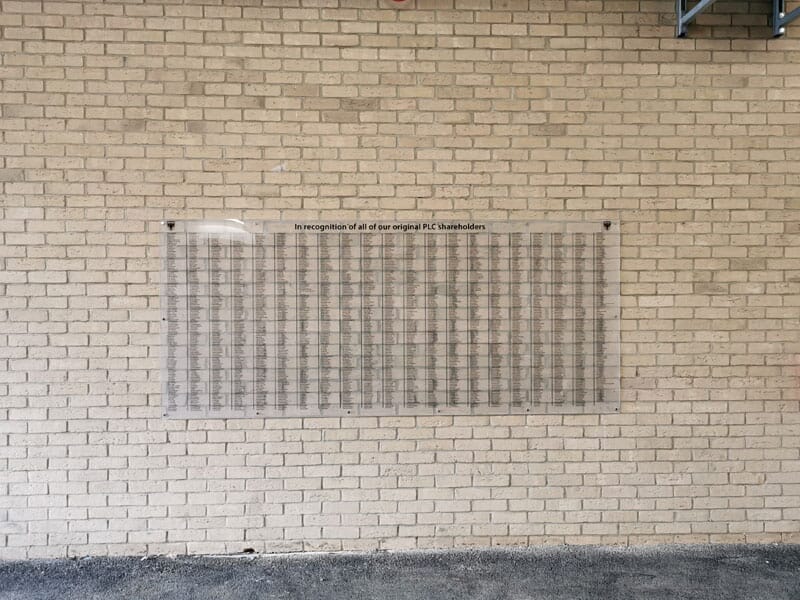 GOAL! AFC Wimbledons Modern Honours Boards
Honours boards are typically used to display the names and achievements of individuals or teams in a particular sport or organization.
In the case of AFC Wimbledon, the honours boards were used to display the names of the club's original PLC shareholders in the entrance tunnel to the stadium.
Three honours boards were utilised in order to display nearly 8,000 names along a wide section of sandstone bricked wall and needed to fit within a limited space.
As you'll no doubt see from the images, the honours boards very easily fitted into the area (although the photos make it look like there was a lot more space than there was) and are securely mounted onto the walls.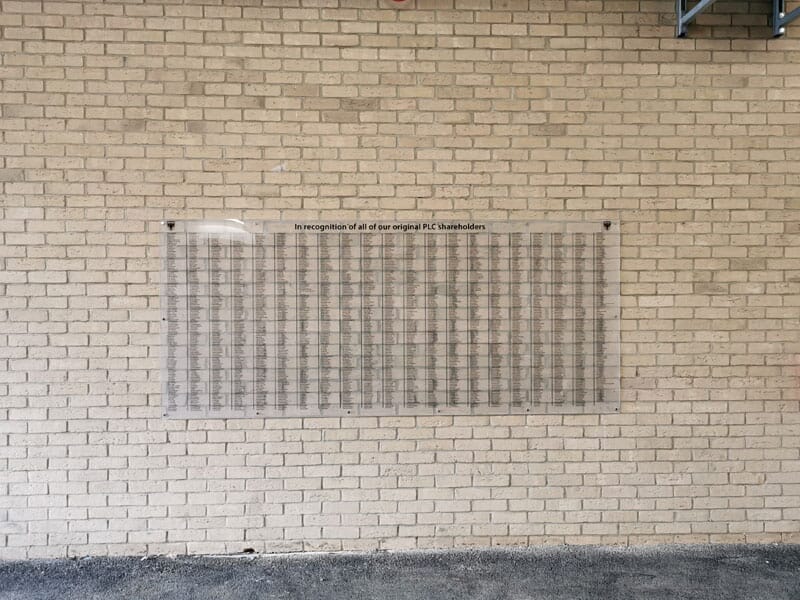 Acrylic honours boards have a modern look because they are made of a clear, transparent material that allows the names and achievements to be displayed in a sleek and contemporary way. In contrast to traditional honours boards, which are often made of wood or metal, acrylic boards have a more modern and minimalist appearance.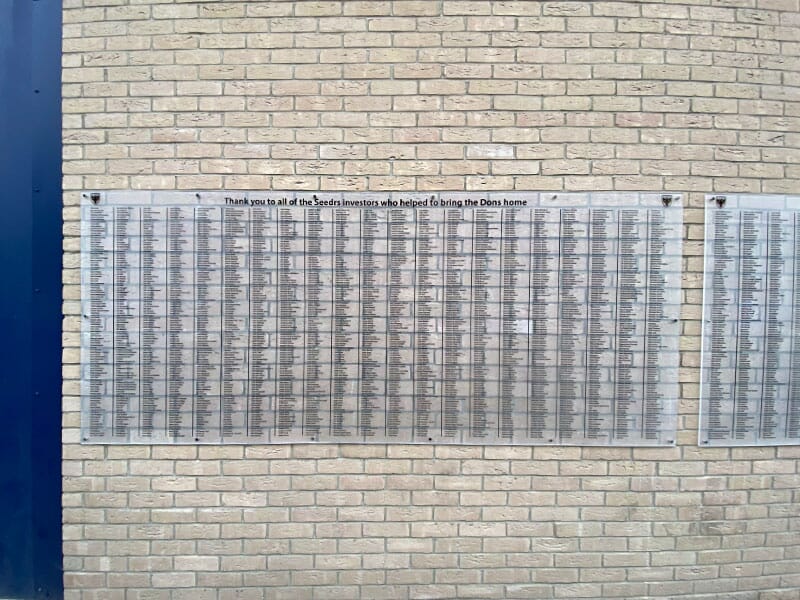 We provided artwork showing how the honours boards would look to the club, allowing them to make amendments at an early stage and ensure that everything was approved before proceeding with the project.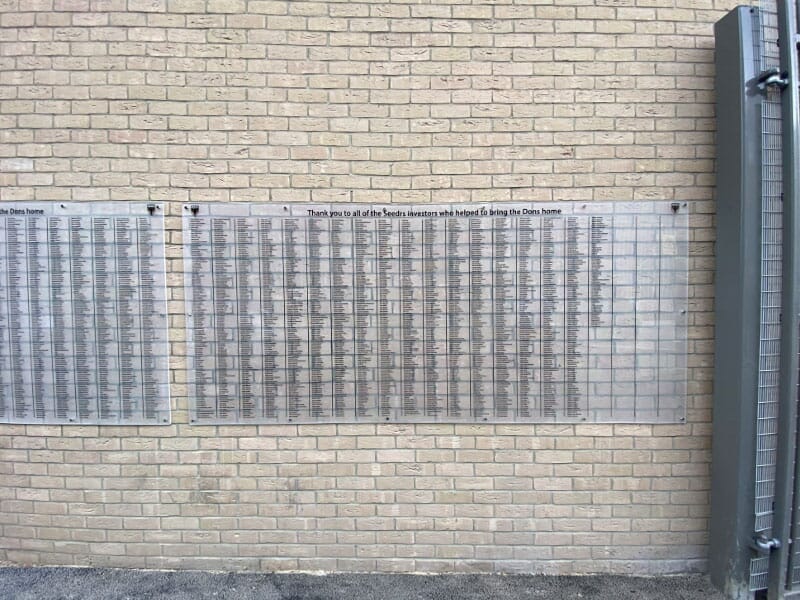 The installation of the new honours boards at the AFC Wimbledon stadium was a success, with the installation team excited to see the final result.
The grounds staff were also very welcoming, giving the Signet Signs team a tour of the new facilities. Overall, the new acrylic honours boards added a modern and visually appealing element to the stadium, showcasing the club's PLC shareholders in a professional and attractive manner.
Signet Signs Ltd is a leading manufacturer of modern honours boards in the UK. We specialise in creating high-quality acrylic honours boards for a range of clients, including sports clubs, schools, and corporate organizations. In the case of AFC Wimbledon, we worked closely with the club to design and manufacture the new honours boards.
We'd love to hear from you
If you're looking to get started with a new project, or you want to discuss some options, get in touch with our friendly team:
Why choose Signet Signs?
We are a family run signage company, established in 1971, and are proud of our long standing reputation for exceptional customer service.
Whatever your signage projects requirements, we promise to provide a transparent experience and to keep you fully informed every step of the way.
Family run business
We specialise in the design, manufacture & installation of signs.
Highly experienced
Established in 1971, we're extremely experienced
Superbly equipped facilities
We use the latest machines & technologies, all in house