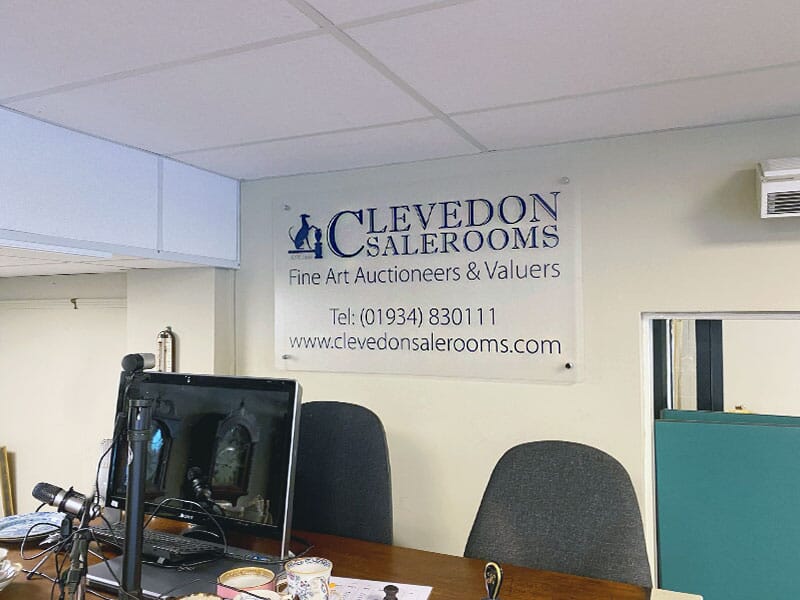 Signet Signs Transforms Clevedon Salerooms
New signage for a business in Clevedon.
Clevedon Salerooms, a well-known and highly respected auction house based in the UK, approached Signet Signs Ltd with the aim of updating and modernizing the signage on their premises.
The company wanted to improve the overall look and functionality of the building, and enlisted our expertise to help them achieve this goal.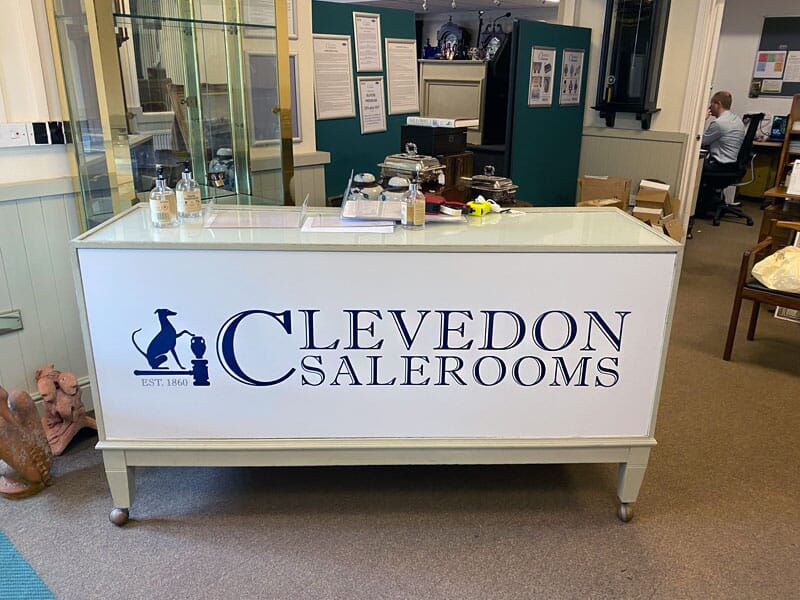 Site visits and sign quotations.
After careful consultation with the team at Clevedon Salerooms and an initial site survey, we developed a comprehensive package of signs that would meet their needs and exceed their expectations.
This package included a range of external and internal signs, all designed to be both functional and aesthetically pleasing whilst following the brand guidelines.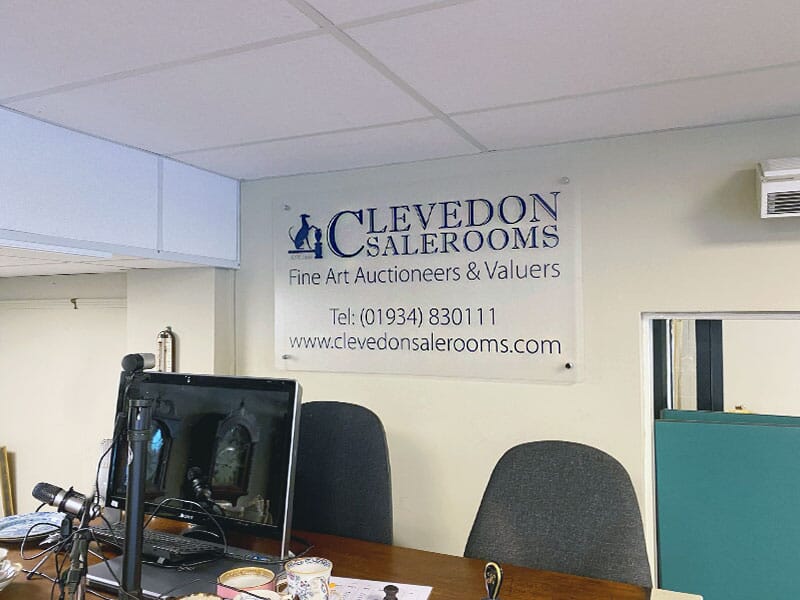 We provide colour sign design proofs.
For the external signage, we installed a number of signs on posts, as well as a number of signs on various walls.
These signs included the company's name and logo, as well as directional signage to help visitors find their way around the site.
We used high-quality materials to ensure that these signs would be durable and long-lasting, and paid careful attention to the design and placement of the signs to ensure that they would be easily visible and legible from a distance.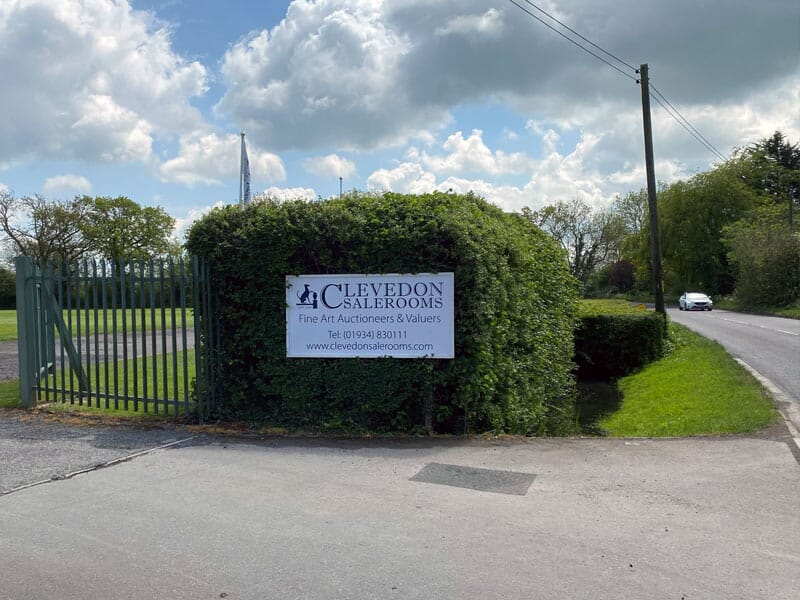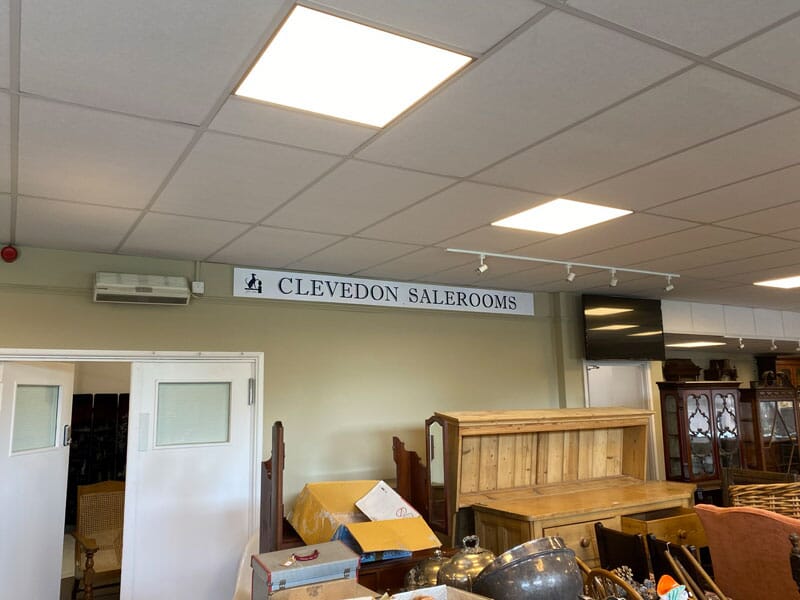 In addition to the external signs, we also installed a range of internal signs to help visitors navigate the building and find the various rooms and facilities.
These included directional signs and room identification signs. We used a variety of materials for these signs, including acrylic, vinyl, and aluminium composite, depending on the specific requirements of each sign.
All of the signs were carefully designed to be in keeping with the overall aesthetic of the building, and were installed in a way that would minimize disruption to the day-to-day operations of the auction house whilst we worked.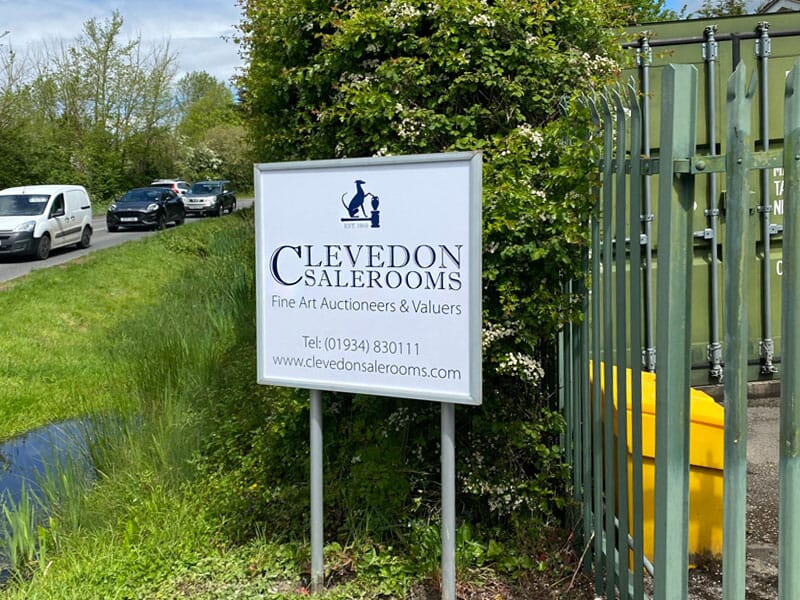 Installation by our own in-house teams
The installation process was carried out efficiently and to a high standard by our experienced team of sign installers. We took great care to ensure that all of the signs were properly positioned and secured, and we worked closely with the team at Clevedon Salerooms to make sure that they were satisfied with the final result.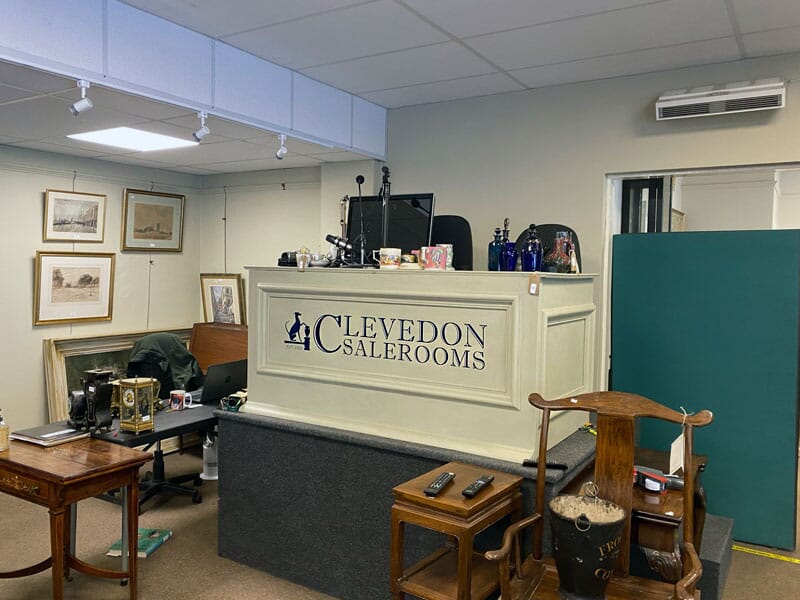 Overall, the installation of the new signage at Clevedon Salerooms was a resounding success.
The signs have helped to improve the look and functionality of the building, and have already received positive feedback from both staff and visitors. We are proud to have been able to work with Clevedon Salerooms and contribute to the success of their business.
If you are in need of new signs for your business or organization, we encourage you to get in touch with Signet Signs Ltd to see how we can help.
Our team of experienced professionals is ready to assist you in finding the perfect signs for your needs.
We'd love to hear from you
If you're looking to get started with a new project, or you want to discuss some options, get in touch with our friendly team:
Why choose Signet Signs?
We are a family run signage company, established in 1971, and are proud of our long standing reputation for exceptional customer service.
Whatever your signage projects requirements, we promise to provide a transparent experience and to keep you fully informed every step of the way.
Family run business
We specialise in the design, manufacture & installation of signs.
Highly experienced
Established in 1971, we're extremely experienced
Superbly equipped facilities
We use the latest machines & technologies, all in house