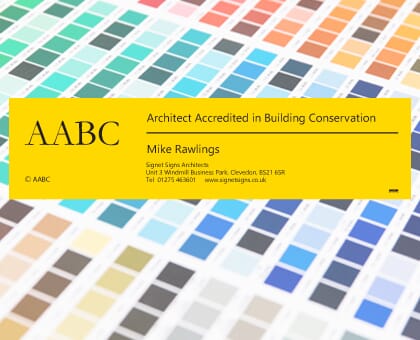 Signboards
AABC Signboards
Looking for a way to show your involvement on site? AABC Signboards are a great, low-cost way to do just that! Our signboards are made of durable materials and can be customized to feature your own company details. So why wait? Order your AABC Signboard today!
AABC Signboards
Signet Signs Ltd have been manufacturing AABC siteboards for many years and hold all colour references and fonts as detailed in the brand guidelines.
Our continued investment & commitment to an exceptional customer experience enables us to offer you fast turn around print times, superb durable print quality, an express delivery serviceand a price beating guarantee where we promise to beat any competitors price by 5% on a like for like basis.
Enquire Today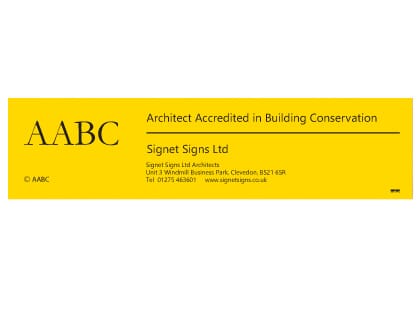 Signboard Order Form
Helpful Information
What happens after I've filled in the form?
You can either call to make payment or wait until we send the pro-forma invoice & pay via BACS.
Once payment has been received we commence design of your signboards.  A proof will then be emailed to you.
Once the proof has been approved we then begin manufacture of your signboards.
Once manufacture is complete we dispatch on a 1-3 day delivery.
What are the differences in the materials?
If you're wondering which material is most suitable for your requirements, please view our guide here.
Signboard Materials.
How long do they take to manufacture?
Typically, we would expect to dispatch your order within 3-4 days.
Delivery will then be 1-3 days later.
Can you deliver to a separate address?
Yes we can, the order form allows you to do this.
Can I split my order into two separate delivery addresses?
Yes you can.  It will simply be two delivery charges.